Public Radio's Environmental News Magazine (follow us on Google News)
2016 Archives
December 30, 2016
America's Climate Denial Madhouse / Science Note: Resilient Killifish / Beyond the Headlines / BirdNote: Winter Brings Snow Buntings / Sounds of Winter / Dear Tomorrow: Letters to the Future / Sound of the Earth: Birds at the Southern Edge of the World
December 23, 2016
Holiday Special-Aine Minogue Celebrates Hope In Celtic Holiday Traditions / Holiday Special-Sparky and Rhonda Rucker Celebrate Hope in the Traditions of Slaves / Holiday Special-Stories of Hope from Noa Baum
December 16, 2016
Trump's (Mostly) Anti-Climate Crew / Beyond The Headlines / Bad Air As Stock Market Bear / Fossil Fuel Freedom Fighters / BirdNote: Northern Goshawk / Tom Friedman on the Age of Acceleration / Friendship, Faith and Firefighters
December 9, 2016
Dakota Access Blocked / Freshening China's Fish Farms / Beyond the Headlines / Tom Friedman on the Age of Acceleration
December 2, 2016
Canada Climate Masterplan / Beyond The Headlines / Making Plastic Can Increase Pollution / Note on Emerging Science: Engineering a High-Yield Soybean / Jellyfish Are Taking Over! / BirdNote: Frigatebirds Are Seafaring, But Water-Averse
November 25, 2016
Blackfeet Tribe Regains Sacred Land / Leasing U.S. Lands for Sunshine / Beyond the Headlines / High Tech Rain / Plants Fight Climate Change / Farming Carbon
November 18, 2016
U.N. Climate Progress in Marrakech / Dakota Pipeline High Stakes / Organic Cranberries: Perhaps More Delicious? / BirdNote: Audubon's Wild Turkey / Time Travel: A History
November 11, 2016
The Trump Shade of Green / Green Ballot Measures / New Report Shows Steep Wildlife Decline / Science Note: Rats Against Poachers / DNA Tech for Rhino Protection / Mark Seth Lender: Giraffe Brotherly Love / The Well-Tempered City
November 4, 2016
World's Biggest Marine Reserve Created / Beyond The Headlines / Bag Share / Science Note: Nanowire Battery Breakthrough / Tesla Unveils Novel Solar Roof Tiles / People and the Electric Grid / BirdNote: The Stealthy Shoebill
October 28, 2016
Carbon Tax Up for Vote in Wash. State / Beyond The Headlines / Wildlife Trafficking on Oregon Ballot / Climate and Ozone-Friendly Coolants / Svalbard Coal / Seeds on Ice: Preserving the World's Agricultural Heritage
October 21, 2016
The Libertarian Choice / Beyond the Headlines / Standing With the Standing Rock Sioux / The Place Where You Live: Glacier National Park / Science Note: Pigeons Flag Lead Pollution / The Lion in the Living Room / BirdNote: Swallows in Winter
October 14, 2016
Clinton's Green Agenda / Breaking Down Clinton's Climate Approach / The Fillery: Shopping Without Waste / Beyond The Headlines / Science Note: Ancient Turtle Revelation / Turtles Hatch!
October 7, 2016
Trump on Climate / Paris Agreement Becomes International Law / Game-Changing Rules for Endangered Species / Beyond The Headlines / BirdNote: When the Amazon Floods / The Hidden Life of Trees
September 30, 2016
Jill Stein and the Planet / A Speedy Road for Paris / SEC Probes Exxon / Paris Dirty Car Ban / BirdNote: Sandhill Cranes Wait Out the Storm / Beyond the Headlines / Urban Foraging at the End of Nature
September 23, 2016
Saving East Coast Sea Life / EPA Sued Over Ocean Acidification / One Smart Slime-Emerging Science Note / Wine, Water and Natural Gas / Beyond The Headlines / Hubbard Brook: An 8,000-acre Test Tube
September 16, 2016
Standing Rock And The Feds / Beyond The Headlines / War Veterans Farm For Health / From Orange To Green / 'Fish Guy' Aims To Scan All The Fishes
September 9, 2016
U.S. And China Ratify Paris Agreement / Dakota Pipeline Fight / Eminent Domain For Pipeline Profits / Beyond The Headlines / Avian Malaria Flies North / BirdNote: Common Mergansers / The Fever of 1721
September 2, 2016
Climate Disruption Fuels Stronger Storms / Gulf Oil Leases Spark Outcry But Little Revenue / Linking Fracking and Radon / Science Note: A Parasite Setback / Beyond The Headlines / BirdNote: The Zone-tailed Hawk / Your Brain On Parasites
August 26, 2016
Losing Frozen Earth Could Cook the Planet / U.S. Methane Emissions Drastically Underestimated / Turning up the Heat on Frigid Offices / Better Office Air Makes For Better Thinking / Pawpaw: America's Forgotten Fruit
August 19, 2016
Climate Change Threatens Trillions Worth of Financial Assets / I Feel the Earth Move / The End of Night / Conserving the Dark / The Night Bird / A Prayer to Share Earth as a Commons
August 12, 2016
Flint, A Poster Child for Environmental Racism / Illuminating Fishing Nets Prevent Bycatch / Calling Over Boat Noise is Making Orcas Hungry / Rising Seas and Real Estate Prices in Fort Lauderdale / Boston's Not-So-Dirty Water / The Human Cost of Boston's Harbor Clean-Up / Kittiwake: A Life on the Edge
August 5, 2016
Pre-Natal Exposure to DDT Boosts Breast Cancer Risk / BPA Exposure Linked To Poor Parenting / Poachers Slip through Underfunded Wildlife Enforcement / Wildlife Drones Stymie South African Poachers / Drones are the Future of Agriculture / Planting the Seeds for Women Farmers
July 29, 2016
Democratic Convention: Beyond the Headlines / Compressor Station Controversy / Boston in a Warmer World / Brexit and the Environment / Woodwell - A World to Live In / The Place Where You Live: Bear Creek, WI and St. Paul, MN
July 22, 2016
America's Deadly Power Plants / Beyond the Headlines / High Tech Hunt for Methane Leaks / Emerging Science Note: Walking Fish / The Value of National Parks / The Hour of Land
July 15, 2016
Congress Approves GMO Labels / Stopping the Public Coal Swindle / Nesting Turtles at Home in Suburbia / Beyond the Headlines / The Whistling Caribbean / When Mother is a Hungry Bear
July 8, 2016
CA Nukes To Shut Down; NY Nukes Troubled / Beyond the Headlines / Squash Bee: The Pollinator That Follows Farmers / Gardeners Create a Bountiful Backyard and Find Love / Finding New Tyrannosaurs
July 1, 2016
Republicans Vote to Block Military Climate Planning / Beyond the Headlines / Emerging Science Note: Backyard Garden Threat to Bees / The Value of Weeds / Roadsides as Vital Habitat / Whizpops: Teaching Science to Kids
June 24, 2016
US Helps India Finance Solar / Counting Horseshoe Crabs to Save Them / The Nautilus at Risk / Beyond the Headlines / The Great White Shark Scientist / Up Close with Penguins, Our Fellow Pedestrians
June 17, 2016
Air Pollution and Mental Illness / Congress Modernizes Toxics Law / Ag Chemical Company Mergers Raise Anti-Trust Concerns / Cancer Concerns Cloud Herbicide's Future / Atrazine, Wildlife and Workers / Beyond the Headlines / The Puffin TV Show / Birdnote®: Common Murres
June 10, 2016
UMass Becomes the First Major U.S. Public University to Divest / Beyond the Headlines / Mothers Raise the Alert on Gas Leaks / Congo Pushes for Mega-Dam Project / Opening Glen Canyon
June 3, 2016
Coping with Massive Forest Fires / Beyond the Headlines / Climate Change and the National Parks / China Grows More Trees / Iron-eating Bacteria / Heart of a Lion
May 27, 2016
Trump's Other Wall / Local Impacts of Exxon's Alleged "Climate Deceit" / Kids Win Another Landmark Climate Ruling / Saving the Bay Area / SunEdison Falters; Solar Still Sunny / Beyond the Headlines / BirdNote®: Eastern Wood-Pewee
May 20, 2016
Trump: Climate and Paris Skeptic / Conservatives Tend To Ignore Liberal Talk About Climate / The Politics of Teaching Climate Science / Climate Benefits if New Federal Fossil Energy Leases are Banned / BirdNote®: Drinking on the Wing / Beyond the Headlines / Checking Up on Native Plants
May 13, 2016
Exxon, the Climate and Senator Whitehouse / Senate Energy Bill / Gas Boom Goes Bust / Beyond the Headlines / Back to the Land in the Flower Power Era / King Penguin Chicks Hunger for More
May 6, 2016
US-EU Trade Deal Controversy / Huge $$ Advantage from Renewable Energy / Suing to Save the Monarch / The Monarch Needs More Than Milkweed / Beyond the Headlines / Port Damages Miami Reef / Coral Bleaching in Kiribati
April 29, 2016
Baby Powder User Awarded Cancer Damages / Beyond the Headlines / Remembering Chernobyl / Chernobyl Wildlife Thrive 30 Years Later / The 2016 Goldman Environmental Prizes-Part II / Puerto Rican Scientist Saves Leatherback Turtles and More from Hotel Development
April 22, 2016
UN Climate Chief Calls for Urgent Action / Paris and Climate Justice / Next-Gen Climate Activism / Beyond the Headlines / Happy Birthday, Living on Earth! / The 2016 Goldman Environmental Prizes / The 2016 North American Goldman Prize Winner, a Student from Baltimore
April 15, 2016
Youth Win Right to Sue Feds Over Climate Change / Beyond the Headlines / I Feel the Earth Move / Controversial Arctic Cruise / BirdNote: Spider Silk and Birds' Nests / Revisiting Africa's Great Green Wall / Great Green Wonder of the World / Elephant Matriarch Puts Her Foot Down
April 8, 2016
The Terrifying Math of Melting Ice Sheets / Climate Change Threatens Trillions Worth of Financial Assets / Louisianans Rally Against New Gulf Oil Leases / Marsh Restoration Revisited / Bayou Restoration Progress / Beyond the Headlines / The Place Where You Live: Morro Bay, California
April 1, 2016
New York Confronts Exxon On Climate Risks / Dam Funders Halt Support After Murders In Honduras / Beyond the Headlines / Clearing The View For The Grand Canyon / Sexual Harassment Blights National Parks and Forests
March 25, 2016
Lead Found in 2,000 US Public Water Supplies / Beyond the Headlines / Reducing the Costs of Air Pollution / Science Links East Coast Snows to Arctic Warming / Polar Bear Cubs in Danger / BirdNote®: Strange Birds from Down Under / London Fog: The Biography
March 18, 2016
Where Kasich Stands on Climate Change / Network TV Cuts Climate Change Coverage / Does Climate Change Cause Extreme Weather? / Late Night Workers Stuck On the Platform / Beyond the Headlines / Big World, Small Planet / BirdNote: The Florida Scrub-Jay
March 11, 2016
Honduran Environmental Activist Murdered / Shell Sued In UK Over Nigerian Pollution / Sanders and Clinton on Flint Crisis and Fracking / Rising Seas and Real Estate Prices in Fort Lauderdale / Beyond the Headlines / Emerging Science Note/Carbon-Cleaning Icebergs / Penguin Colony Uprooted by Ice in a Warming World / Stealing Dirt: A Thieving Penguin
March 4, 2016
India's Solar Power Plans Hobbled by US / Beyond the Headlines / Monarch Butterflies on the Rebound / Pollinators In Trouble Worldwide / The Great California Almond Pollination / Good Bacteria Could Save Amphibians / Sustainable Coffee Keeps the Planet in the Black
February 26, 2016
El Niño Brings Hunger Emergency / Drought and African Wildlife / U.S. Climate-Changing Emissions Drastically Underestimated / Proposed Rules to Curb Methane Leaks / BirdNote: Early Bird Gets the Nesting Site / Beyond the Headlines / Fungal Diseases Surge, Threatening Species Around the World / Microbes Fight Fungal Disease in Frogs
February 19, 2016
Obama Calls For New Oil Tax / Beyond the Headlines / Converting the Economy to Renewable Energy Without Big Batteries / Race and Reclaiming a Refuge / BirdNote: The Feathers that Carry Water / Killing Wolves in British Columbia / What a Wolf's Howl Says / Wolves Have "Howling Dialects"
February 12, 2016
High Court Puts Clean Power Plan On Hold / Beyond the Headlines / Sierra Snows Ease, But Won't End California Drought / Sex and Sustainability in the Sea
February 5, 2016
Great Bear Rainforest Protected From Massive Logging / Beyond the Headlines / A Novel Way to Capture and Release the Warmth of the Sun / What's New for Electric Cars / A Vision to End the Hassle of Urban Parking
January 29, 2016
Zika's Emergence in a Changing Climate / The Campaign and Climate Change / Flint and Environmental Racism / Defunding the Clean up of Abandoned Coal Mines / The Paris Climate Accord Could Activate A Powerful Part of the Clean Air Act / Beyond the Headlines / BirdNote: Costa Rica's Morning Chorus
January 22, 2016
Flint's Drinking Water Disaster / El Niño on a Warming Planet / Beyond the Headlines / The End of Night / Conserving the Dark
January 15, 2016
President Obama and the State of the Environment / GOP Campaigns Diverge on Climate Questions / The Changing Climate in the GOP Race / Financing the Renewable Revolution / Saving a Bear Cub / Polar Bear Summits Talus Mound
January 8, 2016
Massive Natural Gas Disaster Hits Los Angeles / Renewable Energy Boosted in Federal Budget Compromise / Cleaning Up A Coal-Fired Power Plant / Beyond the Headlines / Debunking the Myths About Hunger
January 1, 2016
Christmas Candles / Mary's New Year's Eve / Superbowl Sundae / A Green Message for the Next Generation / A Mainer's Family Wintertime Traditions
Living on Earth wants to hear from you!
Living on Earth
62 Calef Highway, Suite 212
Lee, NH 03861
Telephone: 617-287-4121
E-mail: comments@loe.org
Donate to Living on Earth!
Living on Earth is an independent media program and relies entirely on contributions from listeners and institutions supporting public service. Please donate now to preserve an independent environmental voice.
NewsletterLiving on Earth offers a weekly delivery of the show's rundown to your mailbox. Sign up for our newsletter today!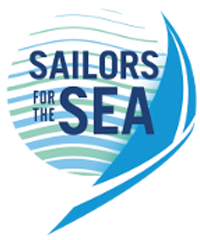 Sailors For The Sea: Be the change you want to sea.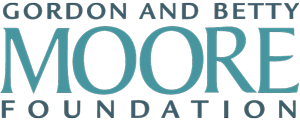 Creating positive outcomes for future generations.

Innovating to make the world a better, more sustainable place to live. Listen to the race to 9 billion

The Grantham Foundation for the Protection of the Environment: Committed to protecting and improving the health of the global environment.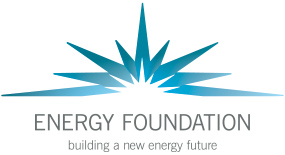 Energy Foundation: Serving the public interest by helping to build a strong, clean energy economy.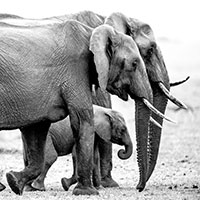 Contribute to Living on Earth and receive, as our gift to you, an archival print of one of Mark Seth Lender's extraordinary wildlife photographs. Follow the link to see Mark's current collection of photographs.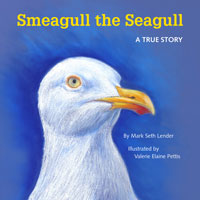 Buy a signed copy of Mark Seth Lender's book Smeagull the Seagull & support Living on Earth