Public Radio's Environmental News Magazine (follow us on Google News)
Amish
Many see America's tightly-knit Amish communities as odd throwbacks to the days of the horse and buggy. But Amish beliefs don't reject progress so much as they call for the sustainable use of God's gifts of creation. This piece originally aired December, 1994.
Transcript
CURWOOD: This is Living on Earth. I'm Steve Curwood. It's easy to see the Amish as oddities. Dressed in plain clothes, shunning modern conveniences, and riding in horse-drawn buggies. But from their perspective, it's the English, the non-Amish, who are odd, pursuing what the Amish see as disrespectful use of land and natural resources. Self-sufficiency on their land became crucial when the Amish fled to the countryside to avoid religious persecution in 16th century Switzerland, and the Amish brought this discipline with them to the tolerant colony of Pennsylvania in the 1700s. Today, about 140,000 Amish live in tightly-knit communities in 22 states. And their strong tradition of stewardship has been handed down through the generations. To the Amish, the land is more than a source of food. It's part of God's creation, which they are called to tend and preserve. David Kline's family tends to 175 acres of creation in central Ohio. Last summer, reporter John Gregory visited the Kline farmstead to explore the unique Amish bond with the land. And today we re-broadcast his report. He found that while Kline's Amish community rejects some modern inventions, their view of technology is complex and sophisticated. And they adopt new tools only on their own terms.
(Sound of walking among tall grasses and dried husks)
GREGORY: On a cold fall afternoon, Amish farmer David Kline wades through his corn field, pushing aside the 7-foot stalks to clear a path. In the middle of the patch, Kline stops, kneels down, and grabs a handful of dirt.
KLINE: Smell that. Doesn't that smell earthy and rich?
GREGORY: Kline rolls the dirt through his thick, weathered hands and lets it trickle to the ground. At 49, his hair is brown with threads of gray and it wraps around the bald spot on his head and across the line of his lower jaw in the traditional Amish beard. Looking out on the modest white frame house where he was born and now lives with his wife and 5 children, Kline strokes his beard and explains the intricacies of Amish agriculture.
KLINE: We farm as America would have farmed 40, 50 years ago, you know, the smaller farms. The diversity in livestock. And we have maintained that largely because we stuck with the horse.
GREGORY: Kline's 120-acre farm has been in his family since 1918. He works 70 acres of this gently rolling Ohio land using only draft horses to plow, plant, and harvest. To bale hay, spread manure, and gather wood.
KLINE: It would happen in church that the bishop would point to the Scripture and say, okay, this is exactly the reason why we don't farm with tractors, because the Bible says thou shalt not use a motor-driven instrument in the field. (Laughs) No, no it's not at all. I would think it's horse farming, this goes so well with family life.
GREGORY: Kline says using horses keeps farms to a scale that a family can manage. And besides, they don't compact the soil like tractors do. They're much cheaper to operate. And they create their own fertilizer. Another staple of Amish agriculture is crop rotation: planting fields in clover or alfalfa, then corn, then oats, and finally wheat in a continuous 4-year cycle. This, says Kline, maintains soil fertility and saves money on chemical pesticides and fertilizers.
KLINE: So often, the agricultural colleges look at Amish farmers as oh " oh, they say, that way of farming. We left that 30, 40 years ago; we don't want to go back. That's a false impression because we "even though we farm with horses, we still have modern technology right at our fingertips. You know, we can use modern technology; we just try to limit it.
GREGORY: In fact, groups of Amish are sometimes defined by the technology they use. The most conservative Amish use no tractors, indoor plumbing, or electricity, while more liberal groups, of which Kline is a member, may have plumbing or use electric generators and tractors for some activities.
(Tractor engine)
GREGORY: Kline uses a big green John Deere tractor to help grind corn in his barn. He also employs a small Honda generator to charge the batteries that power his electric fence, and to drive the machinery that helps him milk his 30 dairy cows.
(Milking pumps)
GREGORY: You name your cows?

KLINE: Mm hmm. The first one is Glow, and then Petunia. Doris. Joy. Ethel...
GREGORY: Although this selective use of technology seems random, even eccentric, to some outsiders, it's based on the Amish belief that machines should make work easier and not disrupt family life or tempt one to expand the size of one's farm. By not using expensive machinery, the Amish rely more on family and neighbors to help with farm chores, like baling hay and threshing wheat.
KLINE: It's a " and of course, to love they neighbor as thyself. You know, if you love your neighbor you don't want his land. Because then you wouldn't have a neighbor.
GREGORY: And contrary to popular belief, small farms still can be financially viable. Kline recounts the story of one local Amish couple who paid off a $100,000 farm in 6 years. On his own farm, Kline says his milk revenues, along with some grain and vegetable sales, supports his family.
KLINE: One might have a gross sale of $60,000 on the farm, and half of that is probably net. It's not, doesn't compare with Lee Iacocca, but you know, it's a good life. Or with these baseball players. (Laughs) But I have fewer worries, I'm sure. See, I'll never have to go on strike, and I'll never be out of work. And we'll always have food to eat.
(Traffic sounds)
GREGORY: Mount Hope, Ohio, is a thriving community of about 300 people, mostly Amish. It looks like many small towns with its hardware store, bank, grocery, and other businesses. But you're as likely to see an Amish horse and buggy drive down the main street as you are a car.
(Horse and buggy on the road)
GREGORY: This is where David Kline's family comes to shop, catch up on the local news, and occasionally enjoy a cone of chocolate frozen yogurt. Kline explains that the stability of Mount Hope and other small Amish towns reflects the dedication of the Amish to their communities and the quality of their land.
KLINE: Our community is only as good as its soil. If the soil is good and people are working that soil and then you'll have services. You'll have the fire department, you'll have hospitals, you'll have doctors. You'll have all the professions. Because after all, it all comes from that surrounding soil. If the soil is no good, or if the soil is poor, then it doesn't support people on the land and there won't be people there that will require those services.
GREGORY: Kline says that Amish farmers struggle with the same problems that all small farmers face these days. Low market prices, high land costs, and a trend towards factory farming operations that make farmers more dependent on distant corporations than on local communities. To supplement their incomes, Kline says some local Amish families will begin growing vegetables for produce wholesalers next year, while others may get jobs at the small wood and metal working shops in the area.
KLINE: The Amish have always been an agrarian people, and that's why I worry. We have only, like, 37% of our people are living on farms in this community. And as the shift is away from agriculture, I think we'll have to sacrifice so much.
(Door sliding on hinges, water being poured)
GREGORY: At the end of the day, after the cows are milked and the hogs are watered, Kline retreats to an old log cabin he rebuilt next to his house. The cabin is a place where Kline reads and works on his nature column for the local newspaper. Here again, the ironies of Amish life are present. In the glow of a gas lamp, Kline writes with a small word processor powered by a modified car battery. Resting on an old couch, he reflects on his younger days when he almost left the community. But now, Kline says he accepts the traditions that bind him to the Amish culture because of the satisfactions of living a Christian life that is ecologically sound.
KLINE: Then you know, when we say our evening prayers, it always comes across thankful for this free country we live in and thankful for the good land we have to work with. This land has been good to us, that it supports us, and that we care for it and we'll support future generations. Just from the soil on this farm.
GREGORY: Amish farmer David Kline lives with his family near Mount Hope, Ohio. For Living On Earth, I'm John Gregory.
Living on Earth wants to hear from you!
Living on Earth
62 Calef Highway, Suite 212
Lee, NH 03861
Telephone: 617-287-4121
E-mail: comments@loe.org
Donate to Living on Earth!
Living on Earth is an independent media program and relies entirely on contributions from listeners and institutions supporting public service. Please donate now to preserve an independent environmental voice.
NewsletterLiving on Earth offers a weekly delivery of the show's rundown to your mailbox. Sign up for our newsletter today!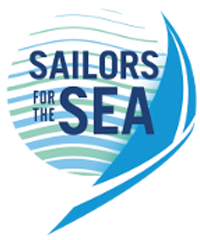 Sailors For The Sea: Be the change you want to sea.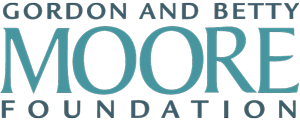 Creating positive outcomes for future generations.

Innovating to make the world a better, more sustainable place to live. Listen to the race to 9 billion

The Grantham Foundation for the Protection of the Environment: Committed to protecting and improving the health of the global environment.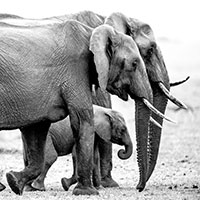 Contribute to Living on Earth and receive, as our gift to you, an archival print of one of Mark Seth Lender's extraordinary wildlife photographs. Follow the link to see Mark's current collection of photographs.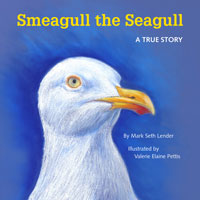 Buy a signed copy of Mark Seth Lender's book Smeagull the Seagull & support Living on Earth