Public Radio's Environmental News Magazine (follow us on Google News)
Re-Thinking Fluoride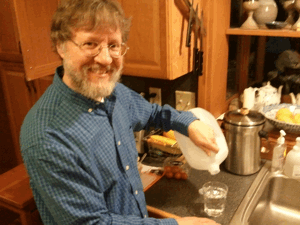 Chris Neurath from Fluoride Action Network pouring a glass of spring water at his home. (Photo: Bruce Gellerman)
The addition of fluoride to municipal water supplies is considered one of the greatest public health accomplishments of the 20th century. But now federal agencies want to reduce the amount of fluoride in the water and ban its use as a fumigant on foods. Host Bruce Gellerman talks with Dr. Howard Koh of the U.S. Department of Health and Human Services and Chris Neurath from the Fluoride Action Network.
Transcript
GELLERMAN: 66 years ago this month Grand Rapids Michigan became the first city in the world to add fluoride to its drinking water. Soon, studies confirmed what researchers expected to find. The rate of dental decay in the teeth of kids born after fluoride was added to the water supply - dropped significantly. And toothpaste manufacturers quickly added fluoride to their products:
[SFX AD: KID: TIME FOR BED! YOU CAN BRUSH WITH COLGATE WINTERFRESH GEL. WOMAN: I LOVE THAT MINTY TASTE! KID: ME TOO! AND COLGATE HELPS FIGHT CAVITIES WITH THIS! WOMAN: YOU MEAN MFP FLOURIDE? KID: YEAH THAT. WOMAN: THE MAXIMUM FLORIDE PROTECTION A TOOTHPASTE CAN GIVE. KID: AND IT TASTES GREAT! ANNOUNCER: COLGATE REGULAR AND WINTERFRESH GEL. TWO GREAT TASTES, MAXIMUM FLOURIDE PROTECTION!]
GELLERMAN: Today, nearly all toothpastes contain fluoride in high concentrations. And it's added in small doses to two-thirds of public water systems in the United States. But now, the federal government is taking two unprecedented steps to reduce the amount of fluoride you consume. The first: the U.S. Dept of Health and Human Services wants municipalities to cut the amount of fluoride in their water systems by more than 40 percent. Dr. Howard Koh is Assistant Secretary for Health at H.H.S…
KOH: Cavities have dropped by 30 to 50 percent, oral health has improved, kids go through less pain and suffering from requiring teeth to be removed. This is a very well studied public health achievement, in fact, the CDC described water fluoridation as one of the top ten public health achievements of the 20th century.
GELLERMAN: So why does the Department want to reduce the amount of fluoride that municipalities are putting into their water?
KOH: It used to be that Americans received fluoride from a single source - drinking water - but currently we are now seeing that people can receive fluoride from several other sources such as toothpaste and mouth rinses in addition to drinking water.
GELLERMAN: Well, what's the problem, if any, of putting fluoride into the water? Why would you want to reduce the amount?
KOH: There are some unwanted health affects. Something called dental fluorosis, which is manifested by some changes in the external appearance of the teeth. These are generally very mild, barely noticeable by health professionals and dental professionals.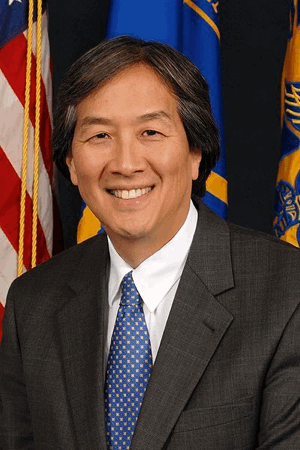 GELLERMAN: My understanding is that a large segment, a large percentage of the population, especially kids who are exposed to fluoride, get this enamel fluorosis, or dental fluorosis. It's something like 40 percent, and it can be serious.
KOH: Well in the vast majority of cases, these barely noticeable markings on the outside surfaces of the teeth - doesn't affect tooth functioning, doesn't affect taking in foods for nutritional purposes. So, we believe the best way to proceed to maximize public health benefits is to make this adjustment and that will improve benefits for the future and reduce fluorosis as well.
GELLERMAN: What other adverse health affects are there, if any?
KOH: There are no definite links between fluoride and any systemic illnesses. There is a condition called skeletal fluorosis, but again, the EPA sets its maximum allowable concentration levels to make sure that skeletal fluorosis does not occur. So, a major area that we are focusing on is very mild dental fluorosis that we hope to reduce with this new announcement.
GELLERMAN: I was looking at the National Academy of Sciences, they did a study back in 2006 and they say skeletal fluorosis is a rare disease, but they do say there's a consensus that fluoride can weaken bones and increase the risk of fractures. They also cite, in fact, a Chinese study shows that there's a reduction of IQ in kids, that it may have endocrine disrupting effects. And then they cite a lack of studies in many areas, including, you know, immune effects, kidney effects, gastrointestinal. That doesn't sound like a clean bill of health to me…
KOH: Well again, all those areas have been studied very closely by major scientific groups over many, many decades, and there has been no definitive causative link between fluoride and any of those systemic illnesses. The only area is skeletal fluorosis, and that is why the EPA sets its maximum allowable concentration to make sure that skeletal fluorosis does not occur in the United States. So, when you add it all up, what we're talking about is barely noticeable dental fluorosis that we want to reduce the risks even further with this new announcement.
GELLERMAN: Doctor Howard Koh is an assistant secretary at the U.S. Department of Health and Human Services. The U.S. EPA is also taking action on fluoride. The agency has re-evaluated the health science of fluoride and is taking steps to ban it in pesticides used to fumigate grains, coffee beans, dried fruits and nuts. Now, in the past critics of fluoride were marginalized as nuts…like General Ripper in Stanley Kubrick's Dr. Strangelove…who claimed fluoride was part of a conspiracy to introduce a foreign substance into our precious bodily fluids:
Longstanding fears over fluoridation of drinking water were immortalized in the Stanley Kubrick classic, "Dr. Strangelove. Have you ever seen a commie drink a glass of water?"
[MOVE CLIP: DO YOU REALIZE THAT FLUORIDATION IS THE MOST MONSTROSLY CONCIEVED AND DANGEROUS COMMUNIST PLOT WE'VE EVER HAD TO FACE? DO YOU REALIZE THAT IN ADDITION TO FLUORIDATING WATER, THERE ARE STUDIES UNDERWAY TO FLOURIDATE SALT, FLOUR, FRUITJUICES, SOUP, SUGAR, MILK, ICE CREAM…ICE CREAM, MANDRAKE! CHILDREN'S ICE CREAM?!]
GELLERMAN: Actually, today, fluoride can be found in virtually all processed foods in the United States….and critics include Noble Prize winning scientists, dentists and health researchers. Chris Neurath is with the Fluoride Action Network: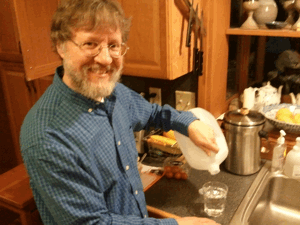 NEURATH: It basically, dentistry and public health, said, 'wow, the panacea, a silver bullet against cavities.' And it didn't really matter whether there was ironclad evidence that it was really working or not. Once it got going it had a life of its own, and it has continued.
GELLERMAN: Does fluoride prevent cavities?
NEURATH: The evidence actually is much weaker than the government has said - their main explanation for why cavities have drastically reduced over time in the United States - that's absolutely true. Then they go and say, well, fluoridation has been added over time, and so therefore it must have been fluoridation that did it. Well, go to almost every other country in the world, developed countries in Europe, they do not have fluoridation. And their cavity rate has declined exactly the same, or more than in the United States. So the argument that fluoridation is the reason our rates have declined over time, it can't be supported when you look beyond the United States.
GELLERMAN: I was reading a National Academy of Science report from back in 2006, and it does not give fluoride that's in the water a clean bill of health by any stretch of the imagination. Am I right?
NEURATH: Absolutely. That report listed dozens of health effects, several of which the committee said were reasonably likely to occur. For example, in China, there've been a lot of studies on fluoride and IQ, lowering the IQ, in dozens of studies now. People who defend fluoride say they're not good enough studies, but they have not done their own studies.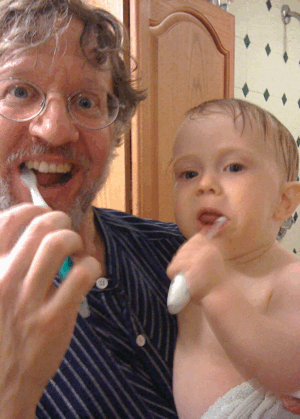 GELLERMAN: But, what's the concern with this type of fluoride that's used as a fumigant and insecticide?
NEURATH: The insecticide is called sulfurofluoride and the EPA has now said that their latest health risk assessment, that there is too much total fluoride exposure to children in the United States. So much that they are not going to allow this pesticide to be continued to be used.
GELLERMAN: Why is the government moving now? I mean, for so many years it didn't. It just said… fluoride, put it in water, put it in toothpaste, use it as a fumigant, and yet, we have these two actions happening almost at the same time.
NEURATH: Well, Fluoride Action Network has been objecting to the sulfurofluoride pesticide for about ten years, and we've gone through the administrative procedures at EPA. We finally had enough and we have threatened legal action. Previously they had said that exposures are safe. Now that they're admitting they're not, we feel that their current decisions have vindicated what we've been saying all along.
Even if it does benefit teeth, it absolutely doesn't have to be in the drinking water, because 95 percent of toothpaste has fluoride in it. When it's in toothpaste you can spit it out - you never have to get it into your body where it can do the harm to your bones, potentially to your nervous system, to you teeth.
It does its positive things on the surface of the teeth, which is where it needs to happen to prevent cavities. When it's added to the public water, it's basically medicating people without their informed consent. FDA would never allow a drug to be added to drinking water, but that's exactly what it is.
GELLERMAN: Chris Neurath is with the Fluoride Action Network.
Living on Earth wants to hear from you!
Living on Earth
62 Calef Highway, Suite 212
Lee, NH 03861
Telephone: 617-287-4121
E-mail: comments@loe.org
Donate to Living on Earth!
Living on Earth is an independent media program and relies entirely on contributions from listeners and institutions supporting public service. Please donate now to preserve an independent environmental voice.
NewsletterLiving on Earth offers a weekly delivery of the show's rundown to your mailbox. Sign up for our newsletter today!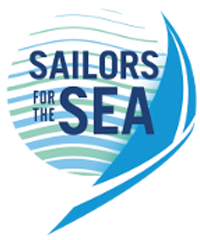 Sailors For The Sea: Be the change you want to sea.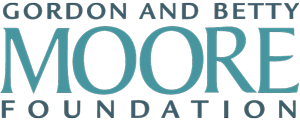 Creating positive outcomes for future generations.

Innovating to make the world a better, more sustainable place to live. Listen to the race to 9 billion

The Grantham Foundation for the Protection of the Environment: Committed to protecting and improving the health of the global environment.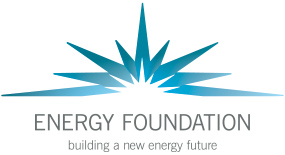 Energy Foundation: Serving the public interest by helping to build a strong, clean energy economy.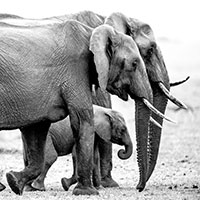 Contribute to Living on Earth and receive, as our gift to you, an archival print of one of Mark Seth Lender's extraordinary wildlife photographs. Follow the link to see Mark's current collection of photographs.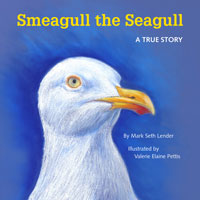 Buy a signed copy of Mark Seth Lender's book Smeagull the Seagull & support Living on Earth