Public Radio's Environmental News Magazine (follow us on Google News)
King Bee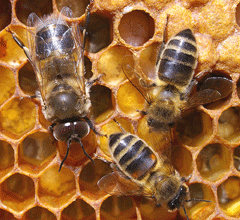 A close-up of a drone (a male honeybee) and two (female) workers. (Photo: Flickr/ Max xx)
In the world of social insects such as ants and honeybees, it's usually the females that rule the roost. But in the new animated film "Bee Movie," it's the male honeybees that take the cake. New York Times science writer Natalie Angier gives us the buzz on why Hollywood seems to have missed out on Bio 101.
Transcript
CURWOOD: It's Living on Earth, I'm Steve Curwood. One of the most publicized movies to hit the multiplex this season is Jerry Seinfeld's new project—Bee Movie. It features Jerry finding his place among an army of male bees who defend the hive, stingers at the ready, and bring home the bacon—I mean nectar.
This scientifically flawed view of bee society perplexed New York Times writer, Natalie Angier. Ms. Angier points out that a hive is actually headed by a queen. Virtually all the work is done by armies of she-bees, and they're the ones that sting—not the males, known as drones. Ms. Angier joins us from Washington. Welcome to Living on Earth, Natalie.
ANGIER: Glad to be here.
CURWOOD: So, let's start by listening to a clip from Bee Movie, which was recently released.
[CLIP FROM BEE MOVIE: MALE VOICE SHOUTS 'ALRIGHT, LAUNCH POSITIONS!']
CURWOOD: Barry B. Benson— Jerry Seinfeld—prepares to take flight with a squad of male honeybees to forage for nectar.
[SWORDS CLINK, MALE VOICE SHOUTS 'BLACK AND YELLOW . . . OKAY LADIES, LET'S MOVE IT OUT!' SOUNDS OF FIRING]
CURWOOD: Ok, Natalie, now as I understand biology, about the only thing accurate in that scene is the last line, 'alright ladies, let's move it out.' But otherwise, the guys, I don't think they go out and get nectar and they certainly don't have stingers.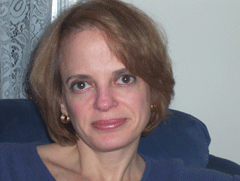 ANGIER: No. There is no such thing as a male bee with a stinger because the stinger is actually a highly-modified ovipositor, what the female would use to lay eggs through if she could, but the worker bees can't so they have these stingers instead. But there's no way for this to pop up on a drone, on a male bee. And male bees also do not go out and have anything to do with the gathering of food for the hive, or pollinating flowers, or anything like that. The male honeybees are called drones for a reason. They really don't work for a living.
CURWOOD: So, okay. Why are there male bees then, anyway?
ANGIER: They're basically packets of sperm with wings is what they are. I mean, they are born strictly to inseminate a queen bee. So the male bee—what does he do? Well, okay, so during the mating season he leaves the hive and he goes off to basically what amounts to a kind of a bee singles bar and tries to find a queen who will accept him and if the queen does accept him and if he mates with the queen—if he's lucky enough to do that—basically he deposits his little organ in the queen, in the same way that a worker bee, when she stings someone, will die, he will die after doing that. In fact, it kind of pops off and you can hear them dropping to the ground after this happens. So, this is his sole goal in life. It's not exactly a happy life and the ending is bound to be tragic. But I think that there could have been more comic possibilities in that if someone had wanted to—
CURWOOD: Yeah. This sounds so funny, I mean, here a—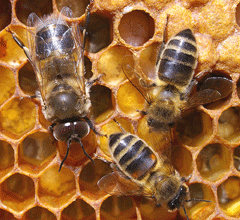 ANGIER: It sounds right up Seinfeld's alley, tell you the truth (laughs).
CURWOOD: I mean, you can see these guy bees out at the single's bar. What is the bar called "Bees Knees" or something?
ANGIER: (laughs) That's pretty good!
CURWOOD: (laughs) You know, and they're going about their beesiness. Yeah, I think this could be quite funny. Instead, Hollywood can't countenance the fact that the hive runs on female power.
ANGIER: Females run the show. Definitely. And this is also true of ants, the other big social insect. That of course, when Woody Allen made the movie Ants back in 1998 they did the same thing and actually, A Bug's Life is also about ants and they made all the main characters male: the soldier ants, the worker ants—all of which would be female in a real ant's nest. So, they keep doing this over and over again.
CURWOOD: Okay, Natalie. Why?
ANGIER: I think it's because. Well, you know, the thing about insects—social insects like the bees and the ants—is that because they have this highly organized society, it seems human. So this is kind of the human idea here is 'oh, this is a society like ours, and we're going to use this as a device to talk about issues of autonomy, of freedom, of control, social control. All of these things you might want to explore. But, you don't want to necessarily have a limit to using only female characters to do this. So they just decided, 'well we'll take this part of the biological reality and toss the rest away.' I think it's just because Hollywood feels safer making things male-directed, male-centered.
CURWOOD: You don't suppose there's a stinger envy, do you?
ANGIER: (laughs) That's good! I wish I'd thought of that one. Yeah, that might be something about—I mean the stinger does seem so much like a weapon, like something you associate with quintessential maleness. Um, but I don't know. I don't know what Hollywood's calculations are and I don't know how much of it is just kind of habit. And how much of it is fear or how much of it is calculated. I really can't say.
CURWOOD: So, biological accuracy unimportant. You know, kids have limited exposure to science education. I mean, why take such a great outlet as this multimillion-dollar film and use it to spread misinformation to them?
ANGIER: Because I think Hollywood considers itself a source of entertainment, not education. And you know, okay, I can understand that. And some of these movies, they're kind of clever. But I think it would be even more clever if they actually did explore some of the real themes that are going on there. Now, it is true. It would be interesting. If someone wants to talk about a social insect where both males and females do all the work together, we're talking about the termites there. So, if we want to have a movie about termites—that would be more legitimate to talk about these kinds of roles being distributed a little bit more equitably.
CURWOOD: Well, sooner or later maybe Natalie Angier is going to write this movie.
ANGIER: Ha-ha. There's an idea (laughs)
CURWOOD: (laughs) Natalie Angier writes for the New York Times. Her article is called "In Hollywood Hives, the Males Rule." You may also know her book called "Woman: an Intimate Geography." Natalie, thanks so much for taking this time.
ANGIER: Thanks for having me on. I enjoyed it.
[CLIP FROM BEE MOVIE: BARRY SAYS 'YOU KNOW DAD, THE MORE I THINK ABOUT IT, THE HONEY FIELD JUST ISN'T RIGHT FOR ME.' FATHER RESPONDS 'AND YOU WERE THINKING OF WHAT, MAKING BALLOON ANIMALS? THAT'S A BAD JOB FOR A GUY WITH A STINGER. JANET, YOUR SON'S NOT SURE HE WANTS TO GO INTO HONEY! . . .]
Links

Living on Earth wants to hear from you!
Living on Earth
62 Calef Highway, Suite 212
Lee, NH 03861
Telephone: 617-287-4121
E-mail: comments@loe.org
Donate to Living on Earth!
Living on Earth is an independent media program and relies entirely on contributions from listeners and institutions supporting public service. Please donate now to preserve an independent environmental voice.
NewsletterLiving on Earth offers a weekly delivery of the show's rundown to your mailbox. Sign up for our newsletter today!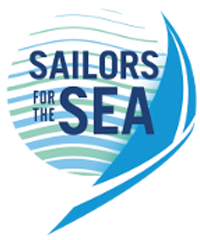 Sailors For The Sea: Be the change you want to sea.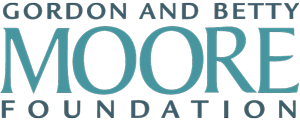 Creating positive outcomes for future generations.

Innovating to make the world a better, more sustainable place to live. Listen to the race to 9 billion

The Grantham Foundation for the Protection of the Environment: Committed to protecting and improving the health of the global environment.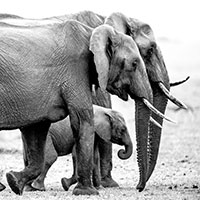 Contribute to Living on Earth and receive, as our gift to you, an archival print of one of Mark Seth Lender's extraordinary wildlife photographs. Follow the link to see Mark's current collection of photographs.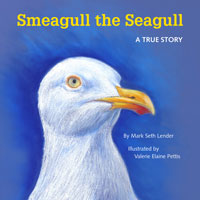 Buy a signed copy of Mark Seth Lender's book Smeagull the Seagull & support Living on Earth