Public Radio's Environmental News Magazine (follow us on Google News)
Dental Bonding: Dangerous to your Health?
In recent years, the American Dental Association (ADA) has been advocating the use of plastic dental sealants to fill cavities. However, in a study whose findings were published in the journal Environmental Health Perspectives, some of the plastics used appear to contain some possibly health damaging ingredients. Now the ADA is modifying it's position to endorse the use of those sealants only which do not contain the potentially harmful synthetic chemicals.
Transcript
CURWOOD: Researchers continue to find more and more synthetic chemicals that appear to mimic or inhibit hormones and other chemical messengers in our bodies. The results can range from reproductive and neurological disorders to certain kinds of cancers. And these chemicals are everywhere, it seems in the environment. They are found in our lakes, at the grocery store, and as Brenda Tremblay reports even at the dentist's office.
(Water suction)
TREMBLAY: Thirteen-year-old Alex Tilton got out of school early today to come to the dentist. Alex leans his lanky body into a padded chair and opens his mouth. Dental hygienist Debbie Vitalone polishes Alex's teeth with pumice. Then she applies and rinses what looks like blue toothpaste on his molars in order to prepare them for an application of dental sealant, a permanent plastic coating that will prevent him from getting cavities.
VITALONE: And then we just paint it. This right on the top of the tooth. And what it does, it gets in all those little grooves, covers the top of the tooth.
TREMBLAY: It's clear.
VITALONE: Yeah, clear, tooth color. Okay? And then we just use our light, some ultraviolet light we just put on there.
(Metal clanks. A fan whirrs)
VITALONE: And that hardens them.
TREMBLAY: During the past several years the American Dental Association has been campaigning hard to promote the use of dental sealant. By the year 2000, ADA officials hope that half of all children in the United States will have sealant applied to their teeth. But a team of researchers at the University of Grenada in Spain and at Tufts University in Boston began to wonder what was happening to the plastic going into people's mouths. They asked 18 people who were treated with dental sealant to spit into cups an hour after the sealant was applied. Then the researchers analyzed the saliva and reported significant amounts of an estrogen mimic called bis-phenyl A had leached into the patients'
saliva.
SONNENSHEIN: Nothing will happen specifically after they are treated. The issue is whether it is desirable that we are exposed to estrogen mimics that stay with us.
TREMBLAY: Carlos Sonnenshein of Tufts University in Boston co-authored the study published in the journal Environmental Health Perspectives. He says that in laboratories, human breast cancer cells treated with bis-phenyl A have proliferated 6 times faster than control cells. Bis-phenyl A has also been shown to be toxic to fish, and experiments show it hinders the reproductive abilities of mice, resulting in smaller litters and slower sperm in male mice. Dr. Sonnenshein says there's a human connection, too.
SONNENSHEIN: There are arguments and statistics that indicate that there is an increased incidence of testicular cancer, due probably to the presence of these xeno-estrogens. And the other, still as important, issue is the problem of lower sperm counts. These are studies that require not only confirmation, but amplification, and good controls.
TREMBLAY: At first, the Grenada/Tufts University study on dental sealants merely raised a few eyebrows at the American Dental Association. ADA officials responded with a statement saying the organization did not believe it was necessary to change its recommendation concerning the use of dental sealants. At the same time, they asked their researchers to conduct their own experiments in an attempt to confirm the results from Europe.
MYER: We have not been able to replicate the study or get the same results that that study got.
TREMBLAY: Dan Myer is associated executive director of the Division of Science at the American Dental Association. He says that the researchers in Spain did not study brands of sealant commonly used by American dentists. Dan Myer says researchers at UCLA examined 7 dental sealants that are commercially available in the United States and they could not detect any bis- phenyl A in any of them. While Mr. Myer and his colleagues at the ADA trumpeted the safety of American-made sealants, they also began limiting their approval of dental sealants to those without bis-phenyl A. In other words, the American Dental Association found the European study important enough to act on, even without confirmation of the results.
MYER: As long as this has been raised as a national issue, a national concern, a public health issue, we will continue to look at it until we have exhausted every avenue. And again, we're very concerned about the safety of te public, the safety of our providers. And we will continue to look at that.
TREMBLAY: Out of the 30 brands of sealant currently available to US dentists, only 13 have been tested for bis-phenyl A and approved by the ADA.
VITALONE: Just rinse it out and then I can [obscured by suction]. Rinse out real good, okay? [More suction]
TREMBLAY: Debbie Vitalone is just about finished applying dental sealant to her young patient's teeth.
VITALONE: Okay, let's see, we'll show dad over here. Okay, we did these 2 teeth on this side, and normally the tooth would have grooves in it.
SAM: Mm hm.
VITALONE: Okay. Can you see? It's all smoothed off.
SAM: It's all filled up with plastic.
VITALONE: Mm hm.
TREMBLAY: While his father Sam watches, Alex sits up in his chair and clicks his teeth together. Then he makes a face.
ALEX: It feels like where the plastic is, it's sticking up. And it hits my top teeth. And it just feels sort of like there's a stone in there, or crunchy. And but she said that's going to wear down.
TREMBLAY: Alex will come back about every 3 years to have the sealant reapplied to his teeth. And if he brushes and flosses regularly, his dentist, Dr. Robert Dolan, says he may never need a filling. Dr. Dolan is totally confident that sealants are safe.
DOLAN: There's been so much research in the United States, when they've had dozens and dozens and dozens and they followed it for 10 and 15 and 20 and 25 years, that I think that it wouldn't bother me if one researcher in Spain, unless I saw many, many reports that it was not safe for any reason.
TREMBLAY: Robert Dolan's enthusiasm for dental sealants is shared by a growing number of dentists in the United States. But Dr. Dolan only uses sealant that has been tested for the presence of the estrogen mimic. Not all dentists do. Dan Meyer of the American Dental Association recommends parents talk to their children's dentist and find out if the sealant he or she is using is approved by the ADA. For Living on Earth, I'm Brenda Tremblay in Rochester, New York.
Living on Earth wants to hear from you!
Living on Earth
62 Calef Highway, Suite 212
Lee, NH 03861
Telephone: 617-287-4121
E-mail: comments@loe.org
Donate to Living on Earth!
Living on Earth is an independent media program and relies entirely on contributions from listeners and institutions supporting public service. Please donate now to preserve an independent environmental voice.
NewsletterLiving on Earth offers a weekly delivery of the show's rundown to your mailbox. Sign up for our newsletter today!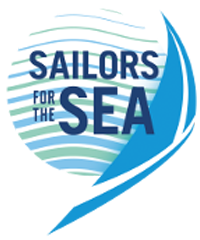 Sailors For The Sea: Be the change you want to sea.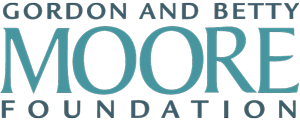 Creating positive outcomes for future generations.

Innovating to make the world a better, more sustainable place to live. Listen to the race to 9 billion

The Grantham Foundation for the Protection of the Environment: Committed to protecting and improving the health of the global environment.
Energy Foundation: Serving the public interest by helping to build a strong, clean energy economy.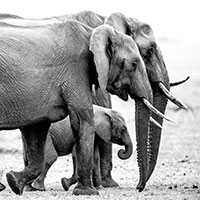 Contribute to Living on Earth and receive, as our gift to you, an archival print of one of Mark Seth Lender's extraordinary wildlife photographs. Follow the link to see Mark's current collection of photographs.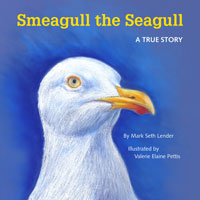 Buy a signed copy of Mark Seth Lender's book Smeagull the Seagull & support Living on Earth