Public Radio's Environmental News Magazine (follow us on Google News)
"Stooping" Turns Trash to Treasure
Air Date: Week of April 16, 2021

stream/download this segment as an MP3 file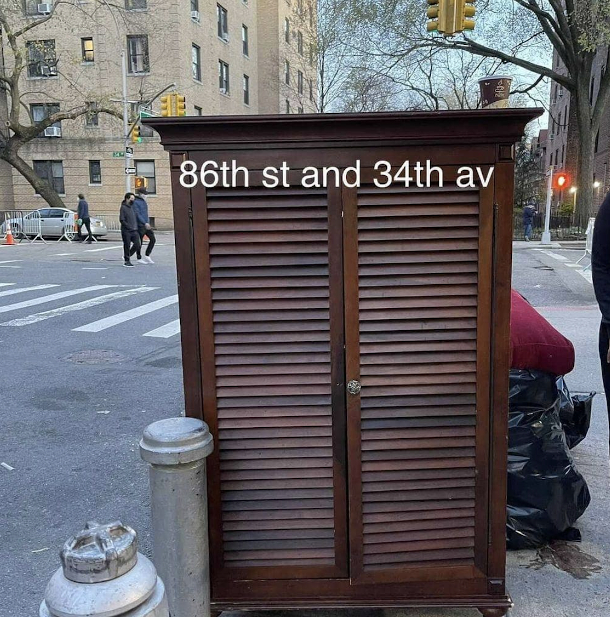 A recent Stooping in Queens post (Photo: courtesy of Jessica Wolff, @StoopinginQueens)
When people move out or clean up their apartments, many leave discarded items on the stoop or curb for others to claim before the garbage trucks come. Jessica Wolff runs the Instagram page "Stooping In Queens" to help connect this free stuff with new owners and joins Host Bobby Bascomb to discuss her journey with stooping.
Transcript
BASCOMB: It's Living on Earth, I'm Bobby Bascomb
CURWOOD: And I'm Steve Curwood
BASCOMB: Hey Steve, have you ever put anything you don't need any more out on the street in the hope that someone will pick it up or found something you could use still sitting on the curb?
CURWOOD: Oh yeah both ways in fact back in college that's how I furnished my first apartment.
BASCOMB: Yeah right! You know I used to live near a university in Boston and at the end of the school year the sidewalks were full of unwanted furniture and such.
CURWOOD: Surely a sign that summer is on the way. Huh?
BASCOMB: Oh yeah totally. But you know finding free stuff on the street isn't just for college students. And according to our next guest New York City is entering a Golden Age for stooping.
CURWOOD: Stooping?
BASCOMB: In many cities stoops are the little spots in front of your door, maybe at the top of a couple steps where people hang out in the summer and put out the things they no longer need for other people to pick them up. And in New York it's become really trendy, especially during the pandemic. I talked with Jessica Wolff about it, she runs the Instagram page Stooping in Queens.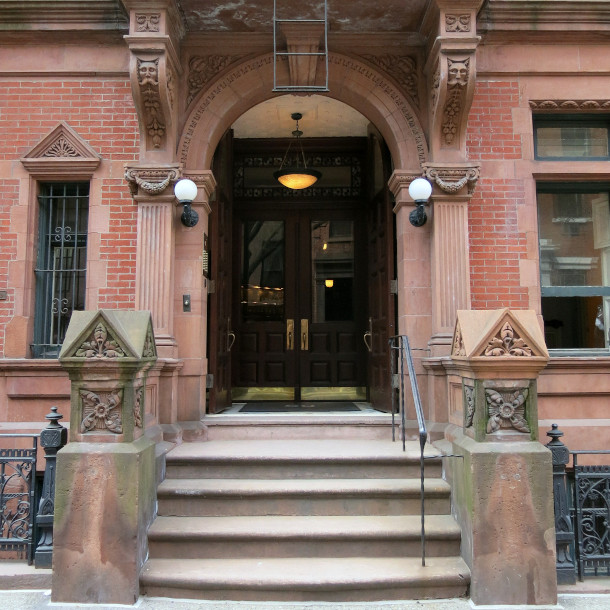 WOLFF: The term stooping really relates to cityscapes where they have stoops in front of apartment buildings, where you can sit and hang out because there's a whole stoop culture. When you're stooping, you're finding things that people leave near, next to, or on their stoops. People direct message me on Instagram, and they'll send me a picture of an item, or multiple items, and the location. And then, maybe part of the lure is my strange captions, I try to be really humorous. I really want the whole thing to be like this happy, uplifting community.
BASCOMB: How do you think stooping became kind of this cool activity now? It's become something that people are really excited to be a part of.
WOLFF: Yeah, stooping has been around forever. I mean, stooping nowadays has really become trendy and cool, and I think that's partially because of social media. There's a lot of different social media accounts on Facebook and Instagram, where they post pictures or they're like, buy-sell-swap groups, and they you have notifications of things that are being discarded. But I think social media has a very millennial demographic. And the reason why stooping has become cool, is because of the association with that younger target audience. And it just kind of grabbed on during the pandemic last year, it really was relatable. The pictures and the photography, sometimes things look really aesthetic, and I think that makes them really attractive. And then it just became part of this culture, especially like the city culture, where people were just going around and they started doing it with their friends. They started doing it because it was this adventure, it was thrilling.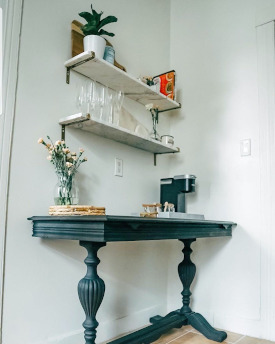 BASCOMB: Well, how has stooping changed in the last year or so with the COVID virus, if at all?
WOLFF: Yeah, that has drastically changed the world of stooping. Before, stooping wasn't cool. But I think the fact that there are so many things on the stoop now, because people are moving, not just locally, but cross country moves, international moves, and they don't have time to pack up their things, they have an apartment full of IKEA, they don't really want to take it with them. And you just see on my page, entire apartments that are cleared out on the street. So I don't think that's really been, what stooping has been about prior to the pandemic. People weren't just abandoning their homes, and leaving everything they own on the curb. So I really think that it's created a lot more waste, then then there was before. And I think having media pages like this has really given it a lot of visibility.
BASCOMB: So there's a lot more stuff out there. And at the same time, I would think people have a lot more time on their hands to go around looking for things and taking the time to improve it or to refinish it in a way that's going to work for them.
WOLFF: Yeah, based on the times that I get DMs and the amount of things that I get messages for, I think people have a lot of time on their hands. You know, if you have a backyard or something, a lot of Queens apartments have backyards, and they also have their own cars, they have backyards and parking spaces. So if you have time on your hands, and you know your Zoom meeting is over, and you see a really cool table on my page, you probably can to go out and get it. So I know someone who has a backyard and they have a shed there with tools because they're a DIY person, and they've gotten a lot of things and refinished them to give to their cousins and their aunts. Their whole family has received stooped gifts that they've rescued and resuscitated. People have started businesses because of job loss. If they have these kinds of skills for woodworking or restoration, they've actually started Instagram companies where they renovate furniture and resell it. There's a lot of delivery services that have started as well, who deliver things from stoop to stoop. They will pick up an item that you tagged them in, they'll go to the location, they'll try to get it for you. And if they can secure the goods before another stooper, they will deliver it to your apartment, same day or next day. So a lot of those companies have also started.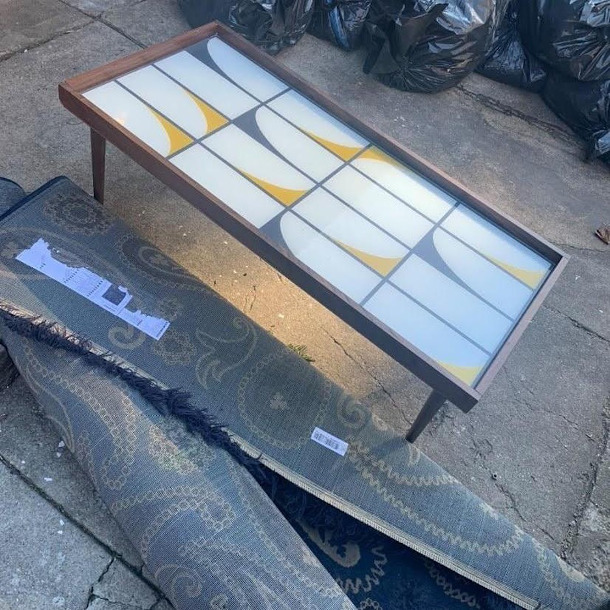 BASCOMB: Wow, it's amazing, the entrepreneurial spirit associated with stooping, I love it. Well, what is the potential, do you think, for stooping and this kind of thing to bring people together? You know, I'm thinking both of the people that maybe go out stooping together and participate in your Instagram feed, but also the relationship between the people putting these items out and the people picking them up.
WOLFF: Relationships have formed because of stooping, friendships. There was a really cool steel lamp and one of my followers took it in and she didn't want it and she just said "This is available, I have it. You know, if you want to come pick it up, please DM me." And so I posted it, and another stooper came. And they chatted for like 30 minutes on the stoop, they just had this nice conversation, and they're friends now. They send their stooping success stories to each other. So I definitely think the potential for this community outreach, and this friendship and respect is huge. And it's definitely bringing people together. There are not stoop wars, no one is physically fighting each other or getting upset with each other over missing out on an item. So I think there's this helpful, friendly air to the whole thing, which makes it a really positive and uplifting community.
BASCOMB: Now, obviously, if you are getting free things on the street, you're not buying something new and that free thing isn't going into a landfill. To what degree do you think environmental concerns are really on people's minds? Or have you looked into it all, you know, how many carbon emissions can be avoided and landfill space not taken up?
WOLFF: I think this is a very complex question. And it has a lot of different components because we're working together to try to reduce landfill waste. You know, we're taking orders away from from stores, but I think it also has a component of the way that we live. And we live in this way where overconsumption is something that people don't even realize that they do. We just don't need the amount of stuff that we're buying. More importantly, we are reducing carbon emissions. I know two months ago that my account had saved over 1 million pounds of landfill waste from Queens. You know, hopefully this also makes people rethink their buying habits. I know there's people who would never even look at a stoop who follow me and suddenly, they like, they got caught up in it because of the trendiness. So I think in that way, we have been able to change some people's buying habits and patterns to have a greater environmental impact.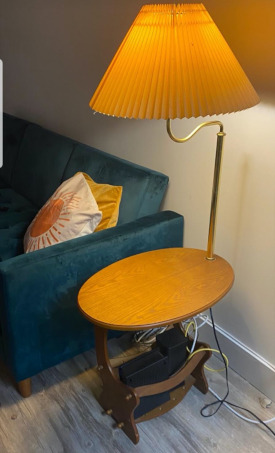 BASCOMB: Well, in addition to telling people where you can find cool stuff, you also have success stories on your Instagram feed that really show the trash to treasure potential for things. Can you tell us a couple of your favorite examples of taking something found on the street and making it into something really, really unique and beautiful?
WOLFF: Yeah, this is definitely one of the most exciting parts of the stoop journey. One of my recent followers, he got this antique wooden chest with gold fixtures on it, and it looked pretty beat up and dusty on the street. And he took it home and he restored it. And it turns out, it's this Chinese trunk and has an entire manuscript written inside, which I couldn't even see from the initial picture that I posted. So he restored it, and it's in his living room now, it's like a plant stand. But it was beautiful, you know, from start to finish, it was a dusty, discarded thing you would never know that it was, first of all valuable, I think its valued over $400. And secondly, it's just a nice aesthetic too, so that was a really cool one.
BASCOMB: I saw that on your Instagram feed and it's just beautiful. It makes me feel rather inadequate. I look at this thing on the street and would rip pass right by it. But then that somebody can take that and turn it into something that's so exquisite. You'd expect it you know, spend a lot of money in a store on something that looks so so nice. I'm envious of people that have those skills, because I do not.
WOLFF: Yeah, I am too. I can't do any of that.
BASCOMB: Well, you host an Instagram page @StoopingInQueens. But what about the rest of the country or the world for that matter? Is this a trend that you think could be taking off in other places?
WOLFF: Yeah, a lot of other stooping pages have started and reached out to me. And a lot of my stoopers are not in Queens. There are a couple of pages that started in LA, there was a page that started in Virginia. The trendiness is not, it's not limited. Maybe it's like a community need that's bringing people a lot of joy.
BASCOMB: Jessica Wolff works in sustainable fashion and run @StoopingInQueens on Instagram. Jessica, thank you so much for all of these stooping stories.
WOLFF: Not only has it been a pleasure, it's been really fun. Thanks for having me.
Links

Living on Earth wants to hear from you!
P.O. Box 990007
Prudential Station
Boston, MA, USA 02199
Telephone: 1-617-287-4121
E-mail: comments@loe.org
Donate to Living on Earth!
Living on Earth is an independent media program and relies entirely on contributions from listeners and institutions supporting public service. Please donate now to preserve an independent environmental voice.
NewsletterLiving on Earth offers a weekly delivery of the show's rundown to your mailbox. Sign up for our newsletter today!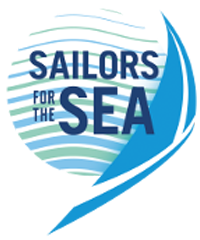 Sailors For The Sea: Be the change you want to sea.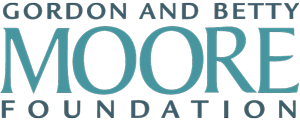 Creating positive outcomes for future generations.

Innovating to make the world a better, more sustainable place to live. Listen to the race to 9 billion

The Grantham Foundation for the Protection of the Environment: Committed to protecting and improving the health of the global environment.
Energy Foundation: Serving the public interest by helping to build a strong, clean energy economy.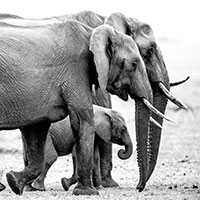 Contribute to Living on Earth and receive, as our gift to you, an archival print of one of Mark Seth Lender's extraordinary wildlife photographs. Follow the link to see Mark's current collection of photographs.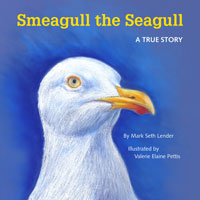 Buy a signed copy of Mark Seth Lender's book Smeagull the Seagull & support Living on Earth