Public Radio's Environmental News Magazine (follow us on Google News)
A Warmer World Supercharged Hurricane Michael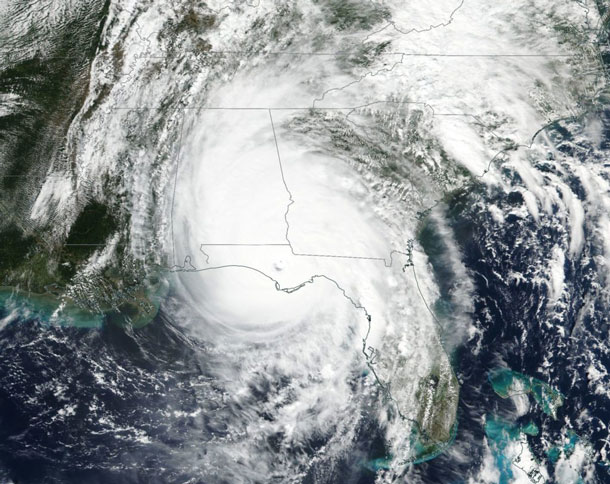 Hurricane Michael after it made landfall in the Florida panhandle on October 10th. (Photo: NASA Worldview/ NOAA)
Supercharged by a warmer world ,Hurricane Michael ripped through the Florida Panhandle with Category four winds and an 8-12 foot storm surge. Host Steve Curwood and Michael Mann, a climate expert at Penn State University, discuss how unusually warm waters in the Gulf of Mexico fed the hurricane's rapid intensification and essentially doubled its destructiveness. Climate change is linked to warmer waters as well as worsened storm surge because of rising seas, and Prof. Mann says that the window to reduce climate-changing gas emissions to safer levels is swiftly closing.
Transcript
CURWOOD: It's Living on Earth. I'm Steve Curwood.
When Hurricane Michael came ashore in the Panhandle of Florida on October 10th it shredded buildings with the sheer force of its Category-4 winds, and swept away entire neighborhoods with an 8-12 foot storm surge. Michael is the third strongest hurricane ever to make landfall in the continental United States. It passed through quickly though and dropped less rain than other recent major hurricanes such as Florence, Harvey, Irma and Maria. Only the Labor Day hurricane of 1935 and Hurricane Camille in 1969 had lower barometric pressures, a key measure of hurricane strength. And even some storm experts were surprised by how Hurricane Michael intensified from a Category 1 to Category 4 in just 24 hours. Here to talk about this unprecedented storm and its possible climate connections, we welcome another Michael back to the show. Michael Mann is a climate expert at Penn State University. Welcome back to Living on Earth!
MANN: Thanks, Steve. It's good to be with you.
CURWOOD: So, why did Hurricane Michael intensify so quickly?
MANN: So, it encountered warm sea surface temperatures in the low 80s in the region where it intensified and became a major hurricane. Those temperatures are between two to three degrees Celsius above pre-industrial temperatures.
CURWOOD: Why is that? Why was the water so warm there? Just a fluke or are we looking at a trend?
MANN: So, there's been a degree Celsius of warming. Globally, the oceans have warmed up, and it's an ocean heat wave. An ocean heat wave just like a normal heat wave is made much more likely with even a modest warming of the planet.
CURWOOD: Now, Hurricane Michael brought some pretty intense storm surges, eight to 12 feet in some of the coastal areas there. How much the sea level rise factor into a storm surge these days?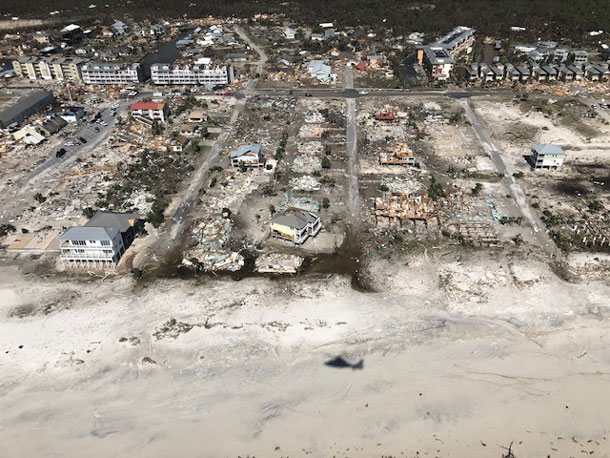 MANN: Well, you know sea level rise depending on where you are in the Gulf Coast or the US east coast has been somewhere between half a foot and a foot, and that's the warming of the planet, the melting of the ice. That's us. Sea level rise adds to the storm surge of every single storm that makes landfall. In the case of Sandy, Superstorm Sandy, in 2012, it added a foot to that 13 foot storm surge. It might sound like a modest amount. One foot. Well, it meant 25 more square miles of coastal flooding. It meant several billion dollars worth of additional damage. Same thing with Florence making landfall in North Carolina. Again about a foot of sea level rise added to that storm surge.
CURWOOD: How much more frequent will these storms be? Particularly the Hurricane Michael type? This sort of intense quick pop up.
MANN: One of the things that we're seeing with warmer and warmer ocean temperatures, you're more likely to see what we call rapid intensification, and we have seen this now so many times where a storm balloons from a minor tropical storm to a major hurricane over the course of a day or two and that only happens over very warm seas. And are we getting more of these very intense storms, these category three, four, five storms? And that's where the science is actually the strongest. In fact, there's a relationship for a category five storm. You get an increase of roughly seven percent in the maximum wind speeds for each degree Fahrenheit warming of the ocean. Now, that seven percent increase in wind speed might sound modest, but the destructive potential of a storm goes as the third power of the wind speed. So, a seven percent increase in wind speed is a 21 percent increase in the destructive potential of the storm. That's for one degree Fahrenheit. Well, with Michael those temperatures were two to three degrees Celsius above pre-industrial temperatures. If you do the math, that means it was probably twice as destructive as it would have been in the absence of human caused warming.
CURWOOD: The latest in the International Governmental Panel on Climate Change report is saying that the world faces perhaps more severe climate impacts if global average surface temperatures rise more than the one and a half degrees Celsius, above the pre-industrial temperatures. What do we know now about how hurricanes could behave with the world that's more than one and a half degrees warmer than before the Industrial Age?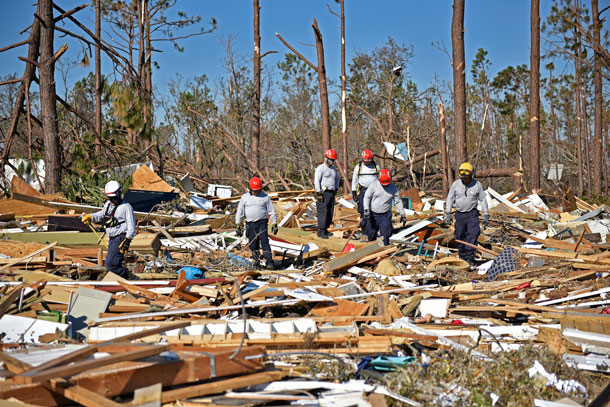 MANN: Yes, so for each half degree Celsius - that's the better part of one degree Fahrenheit - right there that's a 21 percent increase in the destructive potential of the storm. That means noticeably more damage, it also means for each half a degree Celsius, you have about four percent more moisture in the atmosphere, so you're going to increase the potential for those flooding rains and, of course, it's impacting lots of other weather extremes and global sea level rise and all of these other attributes of climate that we are sensitive to.
CURWOOD: In the past the IPCC has been a bit conservative. When the data comes in, their projections have been lower than the actual numbers. How do you think this report will fare when the actual data comes in?
MANN: Yes, so I've criticized this latest report for once again being overly conservative in its portrayal of the science, and I'll tell you it has to do with a very specific criticism in this case. It's the way that they measure the warming that has happened and the IPCC has chosen to measure the overall warming that's taken place using a baseline that starts in the late 1800s, and the reason for that is, well, that's how far back the thermometer measurements go. Here's the problem. Human-caused warming began back in the 1700s when industrialization began, so every tenth of a degree Celsius of warming that's happened makes it that much more difficult to stabilize below 1.5. Maybe it's impossible now, 1.5...2.0 there's still a clearer path towards stabilizing warming below two degrees Celsius, but it turns out that if you look at our budget, how much carbon do we have left that we can burn and avoid two degrees Celsius? If you take in what might sound like a small factor, the use of an earlier more appropriate baseline for measuring the warming relative to the pre-industrial, you have about half as much carbon that you can burn. So, it was for that specific reason that I criticized this report as being overly conservative. Again, it made some choices that in my view understate the amount of warming that's already happened and thus overstates the amount of carbon we still have left to burn.
CURWOOD: So, let's talk about that carbon budget. How many gigatons of carbon does modern society toss into the atmosphere on an annual basis and how much more room is there?
MANN: Yes, so we are burning right now about still about 30 gigatons, 30 billion tons of carbon dioxide every year, and we probably only have about 150 gigatons CO2 left in that budget. It's all a question now about how quickly do we bring those emissions down. Here's the good news, they sort of flattened a few years ago, but flat lining isn't enough. We've now got to come down off the other side of the mountain. We've got to come down dramatically bring that emissions curve down dramatically if we are going to avoid committing to two degree Celsius warming. If we keep emissions flat at their current level, there is no way we get there.
CURWOOD: Wait, Professor Mann, that means we've got five years to get this right?
MANN: Yes, if we continue with the current rate for five more years. And here's another controversial choice by the IPCC. There are scenarios, the scenarios that they put out, for stabilizing warming below one and a half or two degree Celsius, invoke what's known as negative carbon emissions. It means we're over our budget so we now have to take carbon back out of the atmosphere. Those scenarios allow us to continue to burn carbon now under the assumption that decades from now we will be able to remove it from the atmosphere. It's a faith in unproven technology that I'd consider foolhardy.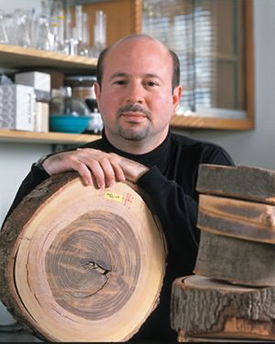 CURWOOD: Professor Mann, how scared are you?
MANN: I'm certainly frightened of the possibility that we will not act in time. I hold out cautious optimism for the scenario that we do, and let me be specific. Do I hold out much optimism for stabilizing warming below one and a half degrees Celsius? No, I don't at this point? Do I still see two degrees Celsius, stabilizing warming below two degrees Celsius, as possible? I do, but we need to again dramatically reduce our carbon emissions, not 10 years from now. Now. But it isn't a cliff that we go off of at 1.5 or two degrees Celsius. It's much more like a minefield that we walk out onto and the further out onto that minefield, the more likely it is that we set off these devastating detonations. And that is why we have to limit the warming as much as we possibly can.
CURWOOD: Michael Mann is a Distinguished Professor of Atmospheric Science and Director of the Earth System Science Center at Pennsylvania State University. Thanks so much, Professor Mann, for taking the time today.
MANN: Thank you. It was my pleasure, Steve.
Living on Earth wants to hear from you!
Living on Earth
62 Calef Highway, Suite 212
Lee, NH 03861
Telephone: 617-287-4121
E-mail: comments@loe.org
Donate to Living on Earth!
Living on Earth is an independent media program and relies entirely on contributions from listeners and institutions supporting public service. Please donate now to preserve an independent environmental voice.
NewsletterLiving on Earth offers a weekly delivery of the show's rundown to your mailbox. Sign up for our newsletter today!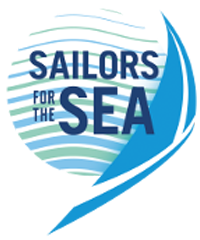 Sailors For The Sea: Be the change you want to sea.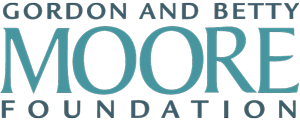 Creating positive outcomes for future generations.

Innovating to make the world a better, more sustainable place to live. Listen to the race to 9 billion

The Grantham Foundation for the Protection of the Environment: Committed to protecting and improving the health of the global environment.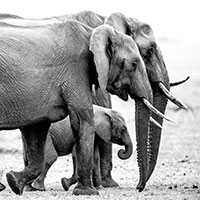 Contribute to Living on Earth and receive, as our gift to you, an archival print of one of Mark Seth Lender's extraordinary wildlife photographs. Follow the link to see Mark's current collection of photographs.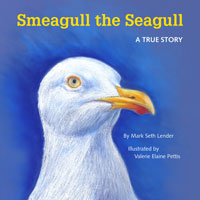 Buy a signed copy of Mark Seth Lender's book Smeagull the Seagull & support Living on Earth