Public Radio's Environmental News Magazine (follow us on Google News)
Where the Forest Ends
The home of Teluk Kabung resident Maharum bin Ibrahim.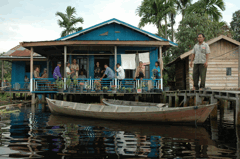 The plantations spreading over Sumatra aren't spreading onto empty land; poor rural villages often get swept up in big decisions made in Jakarta for Indonesia's forests. Mitra Taj reports from Teluk Kabung, where the arrival of the pulpwood industry has devastated the cash crop of coconuts and left villagers with little hope for the future.
Transcript
CURWOOD: From the Jennifer and Ted Stanley Studios in Boston, this is Living on Earth. I'm Steve Curwood. The destruction and degradation of forests creates nearly twenty percent of global greenhouse gas emissions, more than comes from cars, trucks, ships, trains and planes put together.
Most of that forest-related CO2 comes from the tropics of South America, Africa and Asia.
So back in 2005 a group of rainforest nations proposed that the world pay to preserve their forests, rather than chop them down. The UN adopted this proposal as part of the international climate negotiations and called it REDD—reduced emissions from deforestation and forest degradation. But without a comprehensive international climate, efforts to put REDD into practice have been piecemeal.
Back in 2009 Living on Earth journeyed to Indonesia, where clearing and burning of forests and the draining of carbon-rich peat lands make it the third biggest emitter of global warming gases, behind, only China and the United States. Their mission: to see up close the obstacles and opportunities for REDD. In Teluk Kabung, reporter Mitra Taj found deforestation has devastated the cash crop of coconuts and has left villagers with little hope for the future, except, perhaps for the promise of REDD.
[MOTORCYCLE SOUND COMES UP AND UNDER]
TAJ: There's no road that leads to Teluk Kabung. Getting there means spending half a day in a boat – or three hours on the back of a motorcycle along a rough track.

[SOUND OF MOTORCYCLE HITTING BUMP; DRIVER SAYS, "OOOOO"]

TAJ: Three and a half hours – if it rained the night before.

[DRIVER SPEAKING INDONESIAN: "HUJAN HUJAN, AIR, BAHSA!"]

TAJ: Yus, the motorcycle driver, explains the messy ride in simple words: rain, water, wet!
[MOTORCYCLE ACCELERATES; DRIVER SPEAKING INDONESIAN: "GAMBUT"]

TAJ: "Gambut," he adds – Indonesian for "peat." Though it looks like a typical muddy path, what's under the wheels is actually carbon-rich peatland. A good part of peat is already water. Add a night's rainfall to it, and driving on gambut is like driving on "gado-gado," a popular Indonesian dish of vegetables covered in peanut sauce.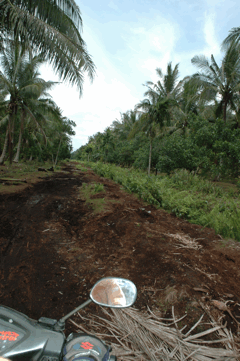 [BRAKING AND TAKING OFF SOUND]
TAJ: Far from Jakarta, far from even the Riau provincial capital of Pekan Baru, and farther still from the corporate headquarters of pulpwood and oil palm companies; villagers from Teluk Kabung have a hard time getting their concerns heard.
[SQUEAKY SHELLING SOUND]
TAJ: And their biggest concerns have to do with coconuts.

[SHELLING SOUND; YUS SPEAKING INDONESIAN]
VOICEOVER: In our village language this is coconut shelling.

[SHELLING SOUND, BOYS LAUGHING]

TAJ: Teenage boys take whole coconuts – as big as bowling balls – and heave them down onto machetes fixed to poles.

[SHELLING SOUND CONTINUES]

TAJ: After prying out the hairy brown center – the familiar coconut found in supermarkets – they toss aside the husks into piles. Villagers crush the white coconut flesh for oil, which they sell to dealers, who sell it to dealers, who sell it to an oil company.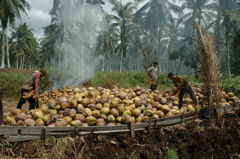 [WALKING SOUNDS]
TAJ: Coconuts are everywhere in Teluk Kabung. The discarded shells – pressed into the peat – literally pave the narrow footpaths into the village.
[WALKING SOUNDS; RUSTLING]
TAJ: But a few years ago, things changed – the forest surrounding Teluk Kabung's coconut groves vanished. How much of it?
[VILLAGE MEN SPEAKING INDONESIAN]
VOICEOVER: Oh a lot! Thousands of hectares!
[VILLAGE MAN SPEAKING INDONESIAN]
VOICEOVER: When I was small, everything back there was untouched forest.
[VILLAGE MAN 2 SPEAKING INDONESIAN]
VOICEOVER: As soon as they cut down the trees in the forest, the pests swarmed in, and ate our coconut trees.
TAJ: The villagers blame an acacia supplier for Asia Pulp and Paper, or APP. Together with the multinational paper giant APRIL, APP controls about a quarter of the remaining natural forest in Riau province.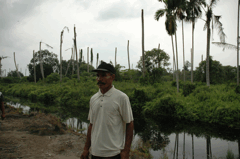 [WALKING ON DRY GROUND]
TAJ: Villagers say when the forest was replaced with pulpwood plantations forest insects began thriving on their cash crop.

[WALKING SOUND; A MAN COUGHS]

TAJ: Manata is tall and strong, and leads the way to the communal coconut farm he manages just off the river.

[MANATA SPEAKING INDONESIAN]
VOICEOVER: These are our problems; this is the problem here.

TAJ: The landscape is surreal – dozens of coconut trees lie dried up on the ground. And half of those towering above have nothing on top – no palm fronds, no fruits. Just tilting trunks.

TAJ: Can we see any of the pests here?
[RUSTLING SOUND; MANATA SPEAKING INDONESIAN]
MANATA: Here's one.
[GASP]

TAJ: Manata pulls a big black beetle from the leaves of a fallen tree – already being devoured by red ants.
[FAINT SOUND OF BOAT MOTOR; FOREST ANIMALS]

TAJ: In Indonesian peatlands, making money usually starts with draining the water out of peat. And not just for big pulpwood and oil palm plantations.
[WATER SPLASHING]
TAJ: Manata says without the drainage canal he dug here at the edge of his plantation, coconuts – or any other crop – won't grow.

[MANATA SPEAKING INDONESIAN]
VOICEOVER: First we dug the canals, then we cleared the forest – we cut down the trees and burned everything – then we planted the coconut trees, pulling up the weeds every three months, and after seven years they were finally ready to harvest. And in 2007 we lost everything.

TAJ: Without much coconut oil to sell, there's hunger here. Villagers can only afford to buy a tenth of the rice they used to.

[MANATA SPEAKING INDONESIAN]
VOICEOVER: It makes me want to cry the only reason I'm not crying is because I'm holding back. We have nothing else. Sometimes I can't even look at this land, because I have no hope. I can't compare what it's like seeing this to anything else.

[WATER SPLASHING; BOAT STARTS UP, TAKES OFF]

TAJ: Manata steers a wooden outboard down his canal toward Gaung River, cutting through water brown from the tannins in the peat. Teluk Kabung's 12 drainage canals also guide the flow of social life for the village's 500 families. Each canal has its own coconut grove and garden plot, and its own "canal leader" like Manata.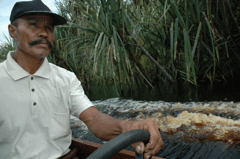 [BOAT MOTOR FADES; PEOPLE IN BACKGROUND SHOUTING]
TAJ: Tonight the canal leaders gather at Maharum bin Ibrahim's house. He's the leader of the canal leaders.
[CUTTING AND SPILLING SOUND]
TAJ: Yus, the motorcycle driver, splits young coconuts with a machete.
[GLASSES SET ON FLOOR; POURING SOUND]
TAJ: And pours a round of fresh coconut water, as Maharum begins the discussion.
[POURING SOUND; MAHARUM SPEAKING INDONESIAN]
VOICEOVER: We're having this meeting right now to try to find a solution from the government or from the company. We've sent letters to parliament, the regent, the governor, but we haven't had any response.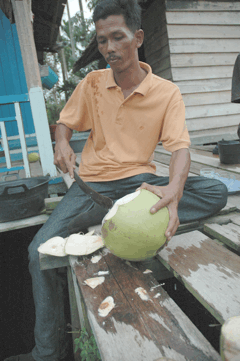 TAJ: Maharum says villagers want compensation for the dead trees, and help buying pesticides to stop the plague. And they have an even longer-term worry.

[MANATA SPEAKING INDONESIAN]
VOICEOVER: We have no land left for the next generation. The land has been taken by the company. None of it is owned by the community anymore.

TAJ: In Indonesia, the size of a village's farmland is only limited by how much work its members can put into clearing new forest to plant crops. But hard work isn't a land title. And every year the Forestry Ministry leases out huge tracts of land to forest industries – land that might include villages, millions of tons of carbon, or habitat for endangered species. And it's up to the companies that win the concessions to balance their own interests with everything else. Out here, threats to the environment and biodiversity translate into threats to people's survival.
[MAHARUM SPEAKING INDONESIAN]
VOICEOVER: Ever since the company came in and cut down the trees, more and more people have been hearing the tiger, lurking in the village.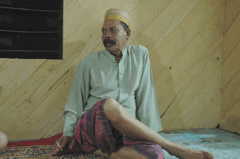 TAJ: At least ten people have been killed by the endangered Sumatran tiger this year. The environmental group WWF says industrial deforestation has pushed the Sumatran tiger's numbers down to just 250. And those that remain are straying into plantations, villages, and logging camps.

[SUPARMI SPEAKING INDONESIAN]
VOICEOVER: Here it's very hard to find a job near your home – it's impossible, you have to find a job somewhere else.

TAJ: 25-year-old Suparmi shares his story of being attacked by a tiger just last March:

[SUPARMI SPEAKING INDONESIAN]
VOICEOVER: Once my friends offered my brother and I some work in the forest, cutting down trees and making wood boards out of them. We were there working two weeks, and one night – we didn't know what was going on – all of a sudden my brother was screaming. It seems he had been dragged by the foot and some of his toes were missing. I stepped outside to look around with a flashlight, and the next thing I knew it had attacked the back of my head. My friend was pulling my feet and the tiger was pulling my head and the next thing I remember were people wrapping my head with cloth.
We all left – while we were in the boat we could sense the tiger following us, walking along the riverbank. For months, my brother and I couldn't even leave the house, not even to go to the toilet. We felt like it was after us. Plus, people in the village kept saying they heard weird sounds at night – tiger sounds. The way I see it, the attack – it's just a tragedy. We don't understand it; we just accept it. Maybe it was a punishment from God for doing something bad.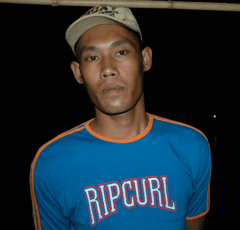 [IMAM SINGS MORNING CALL TO PRAYER]
TAJ: Just before dawn, the village imam, Yamin, calls the faithful to prayer from the small wooden mosque by the river.
[IMAM CONTINUES TO SING PRAYER]

TAJ: A handful of Teluk Kabung worshippers find their way through the mud and darkness with small flashlights.

[WATER SOUND]

TAJ: They perform "wudu," or ritual washing at a small pool in front of the mosque. After the morning prayer, Yamin reflects on the changes taking place in his village:

[IMAM SPEAKING INDONESIAN]
VOICEOVER: Destiny is like a wheel, it turns and sometimes that means we're on top, sometimes we're on the bottom, sometimes we're happy, sometimes we're sad. We must take it all as God's will.

TAJ: If the fortunes of Teluk Kabung do turn around, it might be another palm tree that leads to better times. Villagers have found oil palm can resist the pests ravaging their coconut groves. And the canal leaders now debate whether to plant a future with palm oil.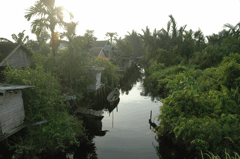 [BIRD SINGS]
TAJ: The villagers have never heard of any proposal to make a living by not exploiting the land. But they say they welcome anything that will give them a say in their future.
[ROOSTER CALLS; CRICKETS CHIRP; MEN CHANTING PRAYER; MOTORBOAT PASSES IN THE DISTANCE]
CURWOOD: That's Mitra Taj, reporting from the village of Teluk Kabung, in Riau province, Indonesia.
Links

Living on Earth wants to hear from you!
Living on Earth
62 Calef Highway, Suite 212
Lee, NH 03861
Telephone: 617-287-4121
E-mail: comments@loe.org
Donate to Living on Earth!
Living on Earth is an independent media program and relies entirely on contributions from listeners and institutions supporting public service. Please donate now to preserve an independent environmental voice.
NewsletterLiving on Earth offers a weekly delivery of the show's rundown to your mailbox. Sign up for our newsletter today!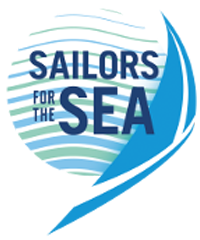 Sailors For The Sea: Be the change you want to sea.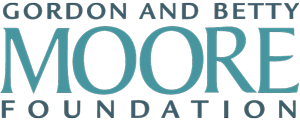 Creating positive outcomes for future generations.

Innovating to make the world a better, more sustainable place to live. Listen to the race to 9 billion

The Grantham Foundation for the Protection of the Environment: Committed to protecting and improving the health of the global environment.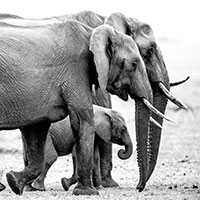 Contribute to Living on Earth and receive, as our gift to you, an archival print of one of Mark Seth Lender's extraordinary wildlife photographs. Follow the link to see Mark's current collection of photographs.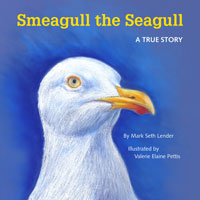 Buy a signed copy of Mark Seth Lender's book Smeagull the Seagull & support Living on Earth