Public Radio's Environmental News Magazine (follow us on Google News)
Big Screen Science
Air Date: Week of August 22, 2008

stream/download this segment as an MP3 file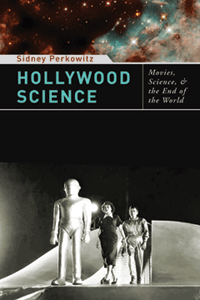 Hollywood Science: Movies, Science and the End of the World (Photo: Columbia University Press)
How accurate is the science in Hollywood's sci-fi movies? Author and scientist Sidney Perkowitz opens the curtain on Hollywood science, starting with the birth of movies in the 1900's to today's glitzy sci-fi thrillers. Perkowitz, author of "Hollywood Science: Movies, Science and the End of the World" speaks with host Bruce Gellerman.
Transcript
GELLERMAN: Now, from chemicals under the counter to a close encounter of a different kind.
[SOUND FROM THE MOVIE "ET" – "ET phone home"]
GELLERMAN: Extraterrestrials are extra popular on the big screen. In fact, a third of the top grossing movies are science fiction films. Think: Jurassic Park, The Invasion of the Body Snatchers, AI, Blade Runner, Spiderman.
Sci-Fi flicks feature flights of fantasy that can transport us beyond our imaginations, but not all the science in the movies measures up to the standards of Sidney Perkowitz. He's a physicist at Emory University and author of the book, "Hollywood Science; Movies, Science and the End of the World".
Professor Perkowitz, welcome to Living on Earth.
PERKOWITZ: My pleasure, Bruce. Thanks for having me.
GELLERMAN: Or should I say 'Klaatu barada nikto'?
PERKOWITZ: Well, that would win you favor with a lot of science fiction fans, that's for sure.
[SCENE FROM A MOVIE; WOMAN SAYS 'KLAATU BARADA NIKTO']
GELLERMAN: That's from the 1951 classic "The Day the Earth Stood Still." You have a picture of it right on your book.
[WOMAN REPEATING 'KLAATU BARADA NIKTO']
GELLERMAN: What does 'Klaatu barada nikto' mean?
PERKOWITZ: Apparently it's instructions to the deadly robot Gort to do the right thing after his boss Klaatu has been shot down by the military.
GELLERMAN: Well, let's listen to some of "The Day the Earth Stood Still." This is the original:
[BROADCAST JOURNALIST ANNOUNCES 'WE INTERRUPT THIS PROGRAM TO GIVE YOU THIS NEWS BULLETIN FROM ONE OF OUR NAVAL UNITS AT SEA. A LARGE OBJECT TRAVELLING AT SUPERSONIC SPEED IS HEADED OVER THE NORTH ATLANTIC TOWARD THE EAST COAST OF THE UNITED STATES' - SIRENS WAIL]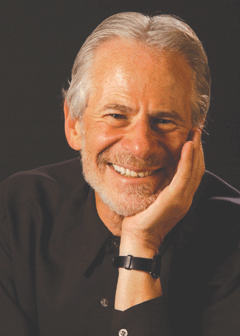 GELLERMAN: You say in your book and I think, rightly, that this is a science fiction classic. What in your mind makes it a classic?
PERKOWITZ: At the time, which was the 50's—and we have to cast our minds back to what that meant. We were in the middle of the Cold War and it was just a few years after an atomic bomb had first been exploded. So this is a movie that has some science in it—or pseudo science—but really it has a message: be very careful with nuclear weapons. And that makes it a classic because of the message it carries but also because it's a good, tightly constructed movie.
[SCENE FROM A MOVIE, MALE VOICE: 'I CAME HERE TO GIVE YOU THESE FACTS, BUT IF YOU'RE CERTAIN TO EXTEND YOUR VIOLENCE, THIS EARTH OF YOURS WILL BE REDUCED TO A BURNED OUT CINDER']
GELLERMAN: Science fiction has been a huge part of the film industry from the—well, almost from the very beginning.
PERKOWITZ: I was surprised when I researched it. If you do the sums it turns out there's been at least one major science fiction film made per month since 1902 and 1902 is not very long after movies began. So yes, it's been a continuing thread for decades and decades.
GELLERMAN: The one I remember is I think from the 20s. It's "Metropolis," silent film.
PERKOWITZ: I put that on my ten-best list because it was such a strong and far-seeing film. Although it was made in the 20's, it has things in it that still many directors could be envious of.
GELLERMAN: Like what?
PERKOWITZ: First of all, the powerful use of black and white. Of course that's all they had, but this director Fritz Lang really knew how to use shades of gray. Secondly just the audacity of the projection. It talked about technology a hundred years in the future that we still don't have.
GELLERMAN: Sometimes the science kind of speeds over the science fiction and these films get it wrong. I'm thinking of Star Trek, when they have transponders. And now we have cell phones that make transponders look like antiques.
PERKOWITZ: Absolutely. I mean, basic science maybe the movies don't do so well in projecting technology. They're phenomenal but the real technology is even more phenomenal. So your example of cell phones is a perfect illustration of that. However, our cell phones won't reach from planet to planet and I guess in Star Trek maybe, the transponders will do that.
GELLERMAN: Let's talk about some of the science fiction movies that really, well, for lack of a better word they're real stinkers.
PERKOWITZ: Okay (laughs)
GELLERMAN: One of the ones topping your list is "The Core."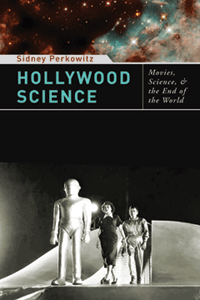 [VOICEOVER: 'IT WAS A SECRET GOVERNMENT PROGRAM KNOWN AS PROJECT DESTINY,' MAN SAYS 'WE'RE BUILDING A WEAPON THAT CAN GENERATE TARGETED SEISMIC EVENTS,' VOICEOVER: DESIGNED TO USE EARTHQUAKES TO ATTACK OUR ENEMIES,' MAN: I'M GETTING A SEISMIC READING, VOICEOVER: 'IT WAS THE PERFECT UNTRACEABLE WEAPON, UNTIL SOMETHING WENT WRONG,' MAN: 'THE CORE OF THE EARTH HAS STOPPED SPINNING, WITHOUT IT, RADIATION WILL CREATE SUPERSTORMS, MICROWAVES WILL LITERALLLY COOK OUR PLANET']
GELLERMAN: I hate when that happens.
PERKOWITZ: You know, it just makes a bad day. It could ruin a weekend. And in this movie it ruins the whole earth. So they put in this premise and every movie is allowed one premise. Even if it's wrong, you're allowed one premise. So that's their premise. But every statement about science after that premise is dead wrong. It's remarkable how wrong this movie is.
GELLERMAN: But is good science really the object of science fiction? Isn't it, well, to entertain? Movies are about making money.
PERKOWITZ: Bruce, I think that's a great point. I think we have to recognize that Hollywood studios are not in the business of making instructional, educational films. They want to entertain. My take on this, as a scientist, is we should accept that fact and then use the movies as they are and use the science in them to teach some science. Even if the science is wrong you can use it to teach science. And I think that would be a smart approach for the future.
GELLERMAN: Let's listen to—well, there's no mistaking what this film is"
[THEME FROM "A SPACE ODYSSEY"]
GELLERMAN: Of course, this is from Stanley Kubrick's extraordinary film "2001: A Space Odyssey."
[THEME FROM "A SPACE ODYSSEY"]
PERKOWITZ: People who study the subject seriously say that that movie and "Close Encounters of the Third Kind" are the two films that lifted science fiction out of B movie status into major movie status. So what you say is absolutely right and again, those of us who saw the movie when it first came out remember being stunned by what were just the most remarkable special effects you could imagine at the time.
GELLERMAN: Some science fiction movies have made a real contribution to our consciousness and have consequence. I'm thinking of the movie "Soylent Green."
[SCENE FROM "SOYLENT GREEN:" NARRATOR SAYS 'NEW YORK CITY, IN THE YEAR 2022. NOTHING RUNS ANY MORE, NOTHING WORKS.' SOUND OF PEOPLE SHOUTING. MAN CONTINUES 'BUT THE PEOPLE ARE THE SAME. AND THE PEOPLE WILL DO ANYTHING TO GET WHAT THEY NEED.' MAN SHOUTS 'THIS IS THE POLICE!' NARRATOR SAYS 'WHAT THEY NEED MOST IS SOYLENT GREEN,' POLICEMAN SHOUTS 'THE SUPPLY OF SOYLENT GREEN HAS BEEN EXHAUSTED']
GELLERMAN: That could've helped give birth to the modern environmental movement.
PERKOWITZ: Yes, that seems to be very, very true. That movie goes back to the 1970's. It's about a world set in the 2000's—2020 or so—in which environmental badness has really ruined the Earth. You can't grow enough crops to feed people. And that was an example of a movie that pointed out to quite a wide audience the consequences of misusing our resources.
[MAN ASKS 'WHAT IS THE SECRET OF SOYLENT GREEN?']
GELLERMAN: I'm not going to tell the secret but boy—
PERKOWITZ: No, let's not tell. So a lot of people have given that movie a bunch of credit for starting the green movement, people thinking about the environment. And a lot of people since then have picked that up.
GELLERMAN: "Soylent Green" was about global warming, too. Right?
PERKOWITZ: Absolutely. Everyone in the movie comments on the fact that winter has gone. There's no more winter. It's always too hot. Air conditioning is an unimaginable luxury. And that's because of global warming. Also, there's not enough food because global warming has killed plankton and in fact there's now scientific evidence that that is happening. So that movie was quite foreseeing.
GELLERMAN: Science fiction movies really can and I think, the best ones do, excite the imagination. And then they have consequence in the real world. I'm thinking of something you wrote in your book. You wrote about MIT scientist Cynthia Breazeal who designed a robot called 'Kismet,' the most expressive robot of its time. And she said she got the idea—well, from R2D2.
[SOUND OF R2D2]
PERKOWITZ: Isn't that remarkable? And even when the movie science is not correct—or maybe could be correct but it doesn't yet exist—it has inspired young people to become scientists. I think that's one spin off we don't recognize as being a good, powerful effect of science fiction films. I don't know that any sociologist has studied this but there's tons and tons of anecdotal evidence that scientists who watch science fiction early become sparred toward that kind of career. It happened to me and many other people.
GELLERMAN: Well, okay professor. I want to thank you very, very much. It's really been terrific. I've had a great time. Or maybe I should say, instead of goodbye, I should say—
[ARNOLD SCHWARZENEGGER SAYS 'HASTA LA VISTA, BABY,' SOMETHING EXPLODES]
PERKOWITZ: And may the force be with you, Bruce.
[MUSIC: John Williams "Star Wars – Main Theme" from "John Williams Conducts John Williams – The Star Wars Trilogy" (CBS Records Inc. 1990)]
GELLERMAN: Or as Mel Brooks says in the movie "Space Balls," 'may the Schwartz be with you.' Sidney Perkowitz is author of the new book "Hollywood Science."
Links

Living on Earth wants to hear from you!
P.O. Box 990007
Prudential Station
Boston, MA, USA 02199
Telephone: 1-617-287-4121
E-mail: comments@loe.org
Donate to Living on Earth!
Living on Earth is an independent media program and relies entirely on contributions from listeners and institutions supporting public service. Please donate now to preserve an independent environmental voice.
NewsletterLiving on Earth offers a weekly delivery of the show's rundown to your mailbox. Sign up for our newsletter today!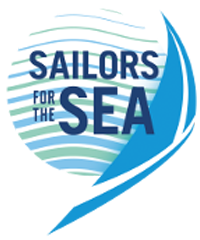 Sailors For The Sea: Be the change you want to sea.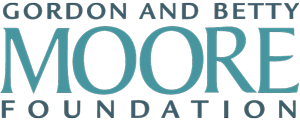 Creating positive outcomes for future generations.

Innovating to make the world a better, more sustainable place to live. Listen to the race to 9 billion

The Grantham Foundation for the Protection of the Environment: Committed to protecting and improving the health of the global environment.
Energy Foundation: Serving the public interest by helping to build a strong, clean energy economy.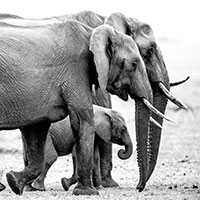 Contribute to Living on Earth and receive, as our gift to you, an archival print of one of Mark Seth Lender's extraordinary wildlife photographs. Follow the link to see Mark's current collection of photographs.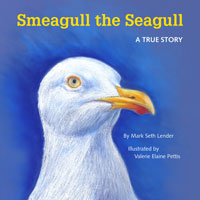 Buy a signed copy of Mark Seth Lender's book Smeagull the Seagull & support Living on Earth